How to Build a Bionic Man
Thu Feb 7, 9-10pm, C4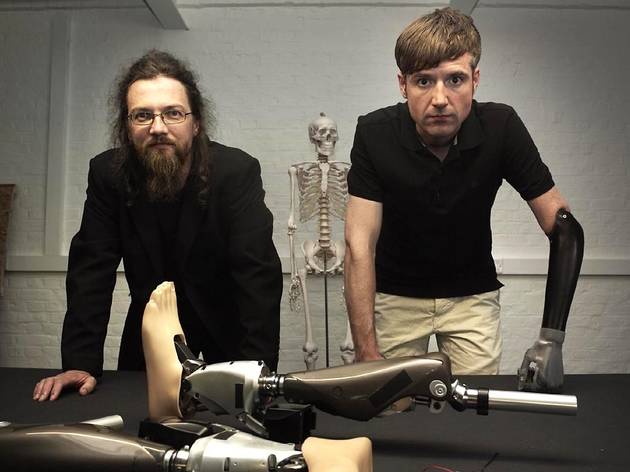 'Gentlemen, we can rebuild him. Bertolt Meyer will be the world's first bionic man. Worse than he was before, if we're being honest. Weaker and slower. But still, it'll make for a totally rad Channel 4 documentary.' And indeed it does – at least during the bits when Meyer, a telegenic Swiss psychologist with a prosthetic arm, travels as if by time machine to the forefront of robotics.

On one such trip, Meyer visits a Baltimore lab that's building prostheses for the American military, and turns up the most advanced robotic arm to hit the screen since 'Terminator 2', to his and our genuine astonishment. But 'How to Build…' trips up on a gimmicky 'subplot' in which two sun-starved roboticists construct a worse, slower, weaker and infinitely less telegenic bionic version of Meyer. The whole unfortunate project is more contrived than Frankenstein's monster.
Sponsored listing
Beboz
An Italian street food joint with informal bar seating and decor as quirky as its name. Beboz is perfectly suited for city worker bees and the handful of tourists spilling out of the Museum of London, given its Zone One location and café-style opening hours (7.30am-5pm Mon-Fri). Edible options come in the forms of pizza (five classics to choose from), pasta, salad, wraps and sarnies, with fillings including cured meats, seasonal veg and British rump steak.  Both hot and cold drinks are available, and breakfast deals are on offer from 7.30-11am.
Venue says: "Pop in between 2-5pm and enjoy 20% off anything on the menu."
You might also like