Hugh's Fish Fight: Save Our Seas
Thu Feb 14, 9-10pm, C4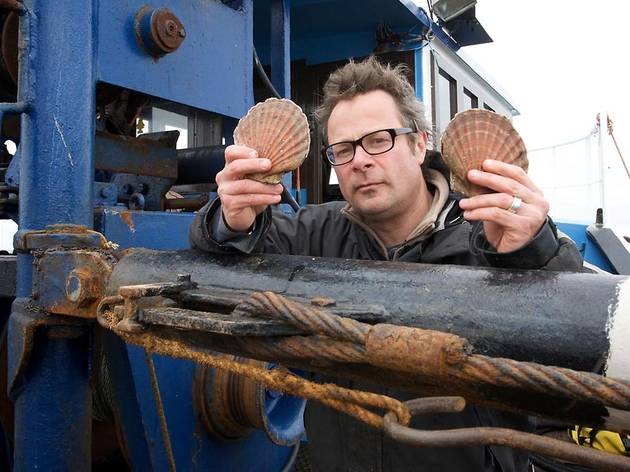 Episode one
Ever since he stopped haranguing single mums on low wages about buying organic and turned his fire on the real villains of the global food industry, Hugh Fearnley-Whittingstall stock has risen exponentially. His big push over fish discards forced genuine legislative change in the EU, and now he's expanding his campaign for sustainable fishing even further.

Save Our Seas is aimed at increasing the Marine Conservation Zones that currently cover less than 0.001 per cent of the British waters. These, he argues, make it easier for sealife to reproduce and repopulate over-fished areas. And the damage done by dredging and even dynamiting is made abundantly clear as he dives around seabeds formerly teeming with starfish, coral and octopuses. A couple of his stunts are a little tiresome (and even HF-W refers a little sheepishly to his 'schtick'), but this is powerful, pretty much irrefutable, campaigning filmmaking.
Sponsored listing
Cafe Frei
Travel the world in just one sip via Cafe Frei's huge selection of coffee beans. Seventy to be precise, from Arabia to the Arctic via Europe, Japan and the US, with numerous flavours, including Kyoto plum cream, Maui almond, Maharajas' tea-cappuccino, Cuban espresso-colada, Spanish cinnamon and so many more. Relax with a cuppa in the vibrant space of the cafe, where the walls are elaborately papered and the long sofa seating is bright turquoise. If coffee's not your bag then taste one of a handful of their loose-leaf teas instead, paired with a piece of Afghan poppy seed cake or Venetian tiramisu miracolo.
Venue says: "Unique coffee selection with yummy cakes and pastries! Ask for our breakfast deal before 10am!"
You might also like