In the Flesh
Sun Mar 17, 10-11pm, BBC3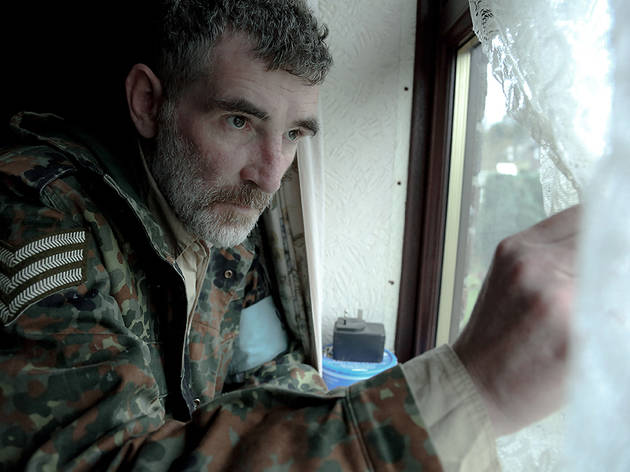 Series one, episode one
Dry your eyes, 'Being Human' fans. There's a new undead drama on the block, and this three-parter cooks up the same potent brew of drama, heartbreak and humour that made 'Being Human' so special.

Initially, we're on familiar turf: the aftermath of a zombie apocalypse. But this time, the humans have won and are trying to reintegrate the walking dead (aka 'Partially Deceased Syndrome Sufferers', or, among the bigoted, 'rotters') into society. The focal point is the remote rural community of Roarton, a stronghold of the anti-zombie Human Volunteer Force and home to the Walkers, a family poised to welcome back their PDS son, Kieren (Luke Newberry, outstanding), one of many being released from rehab centres.

Taken as straight human drama, it's touching and involving, and directed with real flair. But the well-realised world that surrounds it – a world of mealy-mouthed officialdom, thunderous religious sermonising and shadowy scientific motives – ensures that it serves equally effectively as allegory. That it's the work of a first-time writer in Dominic Mitchell only makes it all the more impressive.
Sponsored listing
Cattle & Co.
A smokehouse and barbecue joint right between King's Cross and Euston stations. Expect meat sharing-platters, racks of ribs and big-looking burgers and hot dogs. Plates such as chargrilled asparagus and leeks with rosemary mayo and poached egg, and seared tuna with seasonal vegetables suggest there could be finesse at play here, too. Craft beers by the bottle include Pistonhead Kustom Lager, Anchor Steam Beer, Brewdog Punk IPA and Brooklyn Lager. Desserts influenced by the US look indulgent – think waffles with ice cream and chocolate and orange sauce. There's a take away service, too. 
Venue says: "Try our 911 burger. Half chicken/half beef burger stuffed with goat's cheese jalapenos and topped with deep fried bacon and sweet potato."
You might also like