In the Flesh
Sun Mar 24, 10-11pm, BBC3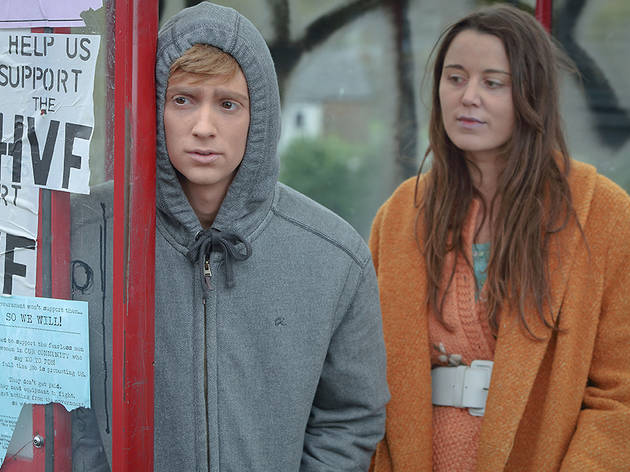 Series one, episode two
Like some hybrid religious fundamentalists/macho survivalists, the anti-zombie Human Volunteer Force of Roarton are out in force tonight hunting a supposedly rabid zombie. Of course, the real target of Dominic Mitchell's excellent three-part drama about one-time zombies being reintegrated into society are those nasty bedfellows bigotry and irrational fear.

And it's to his credit, as well as a great cast and crew, that while this dystopian post-apocalyptic tale of a society torn apart by fear could so easily feel like a mash-up of so many other zombie/vampire screen and literature outings, it feels wholly homegrown and fresh.

Chief zombie hunter Bill faces the prospect of welcoming home his son Rick, killed in Afghanistan and being returned to him not in the body bag you suspect he might have preferred, but in the form of one of the Partially Deceased Syndrome Sufferers he so detests. Kieren's own recent return, meanwhile, is causing further family troubles – but the discovery of a surprise 'friend' with an upbeat take on immortality could be just the tonic he needs.
Sponsored listing
Arbina
A Fitzrovia fixture since 2015, this Spanish restaurant on Whitfield Street serves up Basque Country cuisine, paellas and other classic dishes from the south-east of Spain and tapas from all over. The wine list features a lengthy selection from across Spain, from well-known regions and from those they consider overlooked. Tapas plays an important role here, with classics such as patatas bravas, Galician-style octopus, chorizo in cider, ham croquettes and deep-fried Padron peppers alongside huevos rotos con jamon (broken eggs with fried potatoes and iberico ham), albondigas en salsa (Spanish beef and pork meatballs) and mezclum de setas con alioli-miel (mixed mushrooms with grilled honey alioli).Larger dishes include seafood paella, iberico spicy rice and black rice with saffron alioli, as well as daily stews. The restaurant's speciality is cocido madrileño – a traditional meat, potato and chickpea stew from Madrid.
You might also like