International Football
Wed Feb 6, 7-9.30pm, ITV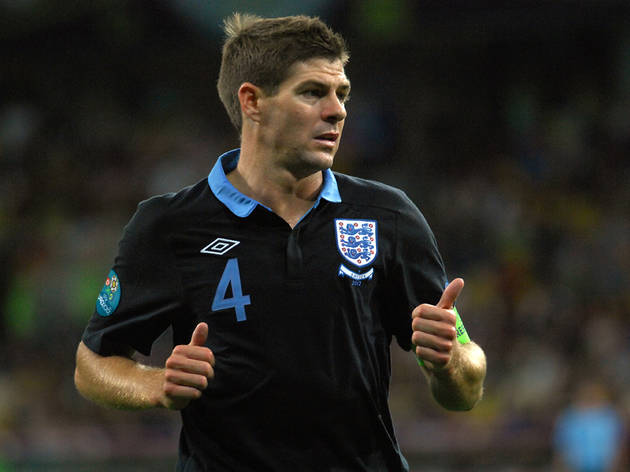 An England friendly it might be, but no game involving the gold and blue of Brazil is ever without interest. That said, these Brazilians are far from a vintage crop – they're currently ranked at eighteenth in Fifa's world rankings. As we know, Fifa's world rankings are a joke but even so, Brazil failed to get beyond the quarter finals in the last Copa America – an unimaginably poor effort by their usual standards.

With a home World Cup looming, Luiz Felipe Gonzales has been reappointed as manager and it's fair to say that he's got a job on. Still, even a poor Brazilian team will carry a huge threat: look out for Neymar – he's a worse diver than Gareth Bale with a worse haircut than Marouane Chamakh, but he's also a sublimely gifted young footballer and Brazil's next big star. The other home nations are also in friendly action over on Sky Sports if the Three Lions don't appeal.
Sponsored listing
Brown and Green Crystal Palace
With the arrival of the 'Ginger line' in Crystal Palace has come a refurb of the lofty Victorian station, a new breed of commuter and a branch of Brown & Green to serve them. Tucked into the concourse, and right on the edge of Crystal Palace Park, it's a grand space brought down to earth with lampshades made from coffee sacks, Formica tables, reclaimed school desks and old Southern Railway signs. You can tuck into brunch favourites such as thick bacon butties on toasted sourdough with rocket and tomato or scrambled eggs and chorizo, or opt for a simple soup. Children come high up in the priorities with wholesome nursery food and treats such as frothy milk with sprinkles, while the breakfast menu includes both vegetarian and vegan compositions. Tea drinkers will appreciate the range of Jenier loose-leaf teas. A refreshing change from the park's other, decidedly old-school, café. Run by twin sisters Laura and Jess Tilli, this is their second foray into station cafés - the first, much smaller Brown & Green is at Gipsy Hill train station (open 6.30am-2pm Mon-Sat).
You might also like