Jack Taylor: The Guards
Thu Feb 21, 9-10.45pm, C5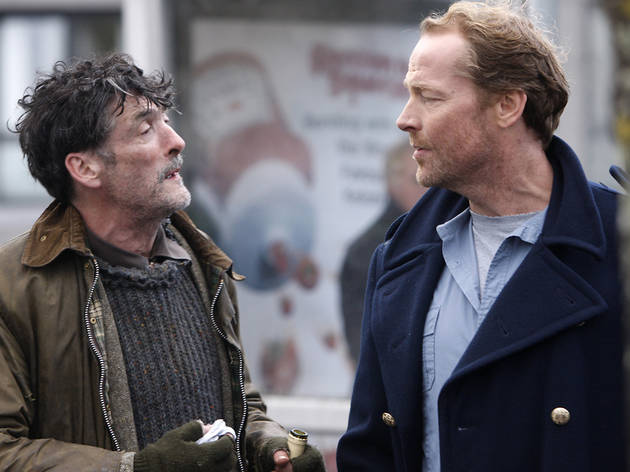 Episode one
A regulation policier supercharged with noir-tinged dialogue, some extremely classy performances and an amazing, eccentric sidekick in the form of Ralph Brown's Sutton, a man who executes his manhunting travails with oddly sadistic glee. Iain Glen, a safe pair of dramatic hands if ever there was one, stars as the ex Garda-turned-weekend gumshoe Jack Taylor, grizzled, charismatic, donkey-jacketed and with something of a penchant for hair-trigger violence.

With a charming brashness that leads him to wander through any open door where he smells trouble, he swiftly finds himself on the trail of a serial killer who's offing young girls down by the docks. It's all very clichéd, from the wiseacre patter to the generic chase scene through a strangely empty warehouse. But who's complaining when the clichés are thrown together with this much tenderness and panache?
Sponsored listing
Macellaio RC Union Street
Macellaio RC bills the third of its meaty Italian eateries as a 'lovingly hand-crafted dining theatre, in-house butchery and open air Ligurian bakery'. If that doesn't make you want to hot-foot it to Southwark to find out more (or Google 'Liguria', at least), I don't know what will. In truth, the thrilling description pips the place itself. We were seated on a long table with a dropped walkway down the middle, along which the wait staff shuffle to a pulsating soundtrack, like models pacing a catwalk. Theatrical? Perhaps. But really it just created a disjointed dynamic between diners who either had to shout across the aisle to chat or twist awkwardly to speak to the person next door. The cooking was more of a hit. A starter of steak tartare was silky smooth, and a crisp, Stracchino-cheese-filled focaccia was nicely gooey. And the glistening beef rib we had for our main course, prepared by a butcher in a red leather apron on a raised counter at the head of the table, was supple and soft and totally sublime, though we could easily have eaten another half again. Focus on the food and Macellaio RC is enjoyable enough. Beyond that, it doesn't quite deliver on the promised drama.
Venue says: "Italian restaurant, butchery and bakery. Lunch: pissa, pasta or focaccia and a drink, £6.99."