Jack Taylor: The Pikemen
Thu Feb 28, 9-10.55pm, C5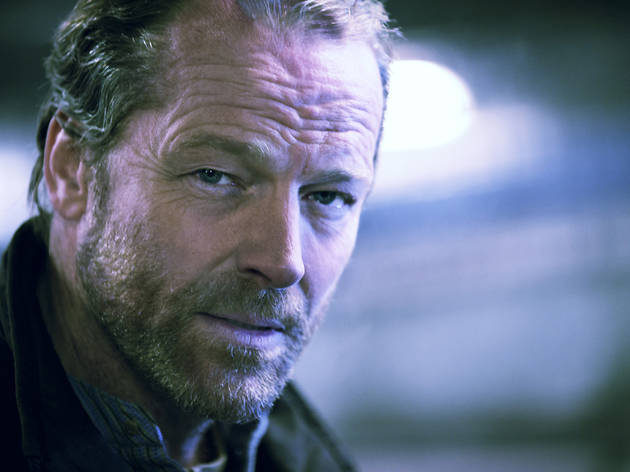 Episode two
Iain Glen's titular gumshoe doesn't so much eschew genre cliché as elevate it to the level of artform. He's a drinker, he's a maverick and he's a risk taker. But he gets the job done. Tonight, he on the trail of a group of Galway vigilantes who are bothering the town's criminal population. Along the way, he tangles with a local businessman who's shacked up with one of his old colleagues.

But inevitably, the trail leads to a missing girl. There's always a missing girl in noirish indulgences like this. Their innocent smiles make a convenient thematic counterpoint to all the rain, whiskey and kneecapping. Surprisingly enjoyable, even so: the familiar scenarios are at least played out with appropriate relish and conviction and Glen's excellently gnarly in the lead. Daft, grimy fun.
Sponsored listing
Savini at Criterion
If you've never poked your head around the door of the 133-year-old Criterion restaurant, what are you waiting for? With its gold mosaic ceiling and other luscious features inspired by exotic corners of the globe, it offers a rare window on a long-gone imperial world. (It is, incidentally, where Downton's Lady Edith went for 'date night'). In recent years the Criterion's owners have struggled to make this cavernous, eye-grabbing dining room pay: its latest incarnation is as the London outpost of Savini, a supremely upscale Milanese restaurant. The food is very good – but so it should be when a meal for two with a bottle of wine and a couple of glasses of champagne comes to well over £200. The veal Milanese (£29) was a whopping slab of crisp and tasty meat, while the pasta of the day (£28.95) – 'woven' intrecci with white prawns and scallops – was a highlight. The trouble is, Savini boasts extravagant prices but no atmosphere. The new bosses have dampened the longstanding opulence with a layer of conservative Italian decor, but it's hard to see this place becoming a hip spot for anyone, regardless of budget. My advice? Splash out at the plush bar just to take in the surroundings.
Venue says: "Enjoy our delicious weekend set brunch menu with free-flowing prosecco for £42."
You might also like