Live Football: Man City v Chelsea; Capital One Cup Final
Sun Feb 24, 1-6.30pm, Sky Sports 1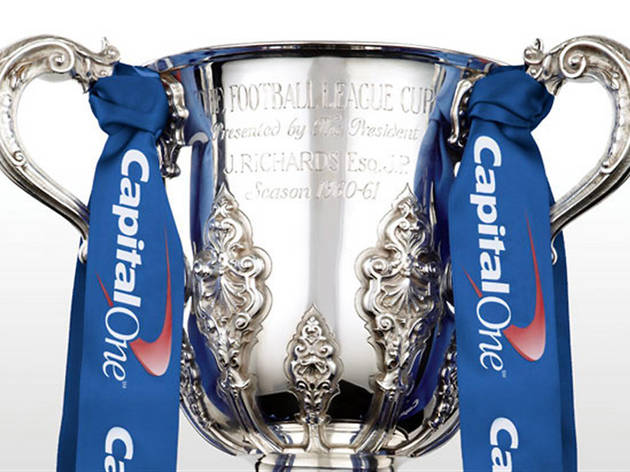 A particularly Super Sunday of football this week with two potentially fascinating match-ups. First, the race for runners-up spot intensifies as Benitez's flaky, inconsistent Chelsea visit Mancini's wildly underachieving Man City. What odds that Jose Mourinho will be managing one of these teams this time next year?

If the first game of the day is a Premier League staple, the second can only be described as an abberation. How on earth have middling League Two side Bradford City made it to Wembley? This can either be viewed as a triumph for the romance of knockout football or final confirmation of how little Premier League teams care about the League Cup. Logic suggests a walk in the park for Swansea but then logic has had very little to do with this competition this season. At the very least, it will be interesting to see how the Swans fare with neutral ball boys. At the risk of being patronising, this should be an uplifting occasion and a brilliant day out for two long-suffering and very deserving sets of fans.
Sponsored listing
Searcys St Pancras Grand Restaurant & Bar
This Searcys restaurant and bar on the upper concourse at St Pancras Station certainly boasts some pretty views. Look outside and you're treated to the impressive glass and steel lattice roof of the station; inside and it's a lovely art-deco room designed by Martin Brudnizki. You can see the Eurostar parking up and pulling away, too. Fittingly, there's something of the entente cordiale to the food menu here. Dishes range from potted shrimp, London cure smoked salmon and fish and chips with tartare sauce to steak frites, lobster tail thermidor and rognons d'agneau à la dijonnaise - lambs' kidneys with a dijon mustard sauce. Keep an eye out for weekly specials, too.  Drinks are also a focus, with the champagne selection able to take advantage of Searcys Champagne Bar directly opposite, and a nicely categorised wine list led by the old world but with a fair few new world options too. Classic cocktails, a very good whisky selection and beers and ciders both on draught and by the bottle complete the list.    
Venue says: "As part of London Food Month, you can enjoy a homemade fish pie and bubbles to share for £50. Every Friday throughout June."
You might also like