Louie
Tue Jan 29, 9-9.30pm, Fox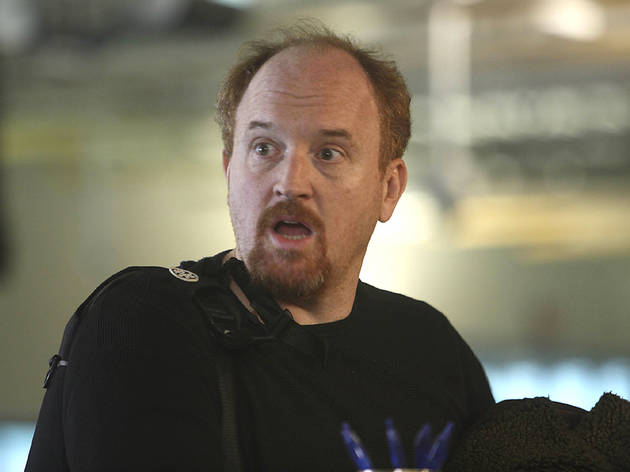 Series one, episode two
Comedy might just be the most effective way to explore a serious issue. Take tonight's opening sequence: a shit-shooting poker session between Louis CK and fellow comedian friends which, by way of a little locker-room prurience, becomes an incisive and intelligent dissection of homophobia. With the added bonus of some corking one-liners, of course. The rest of the show can only feel anticlimactic by comparison, but perhaps not in the way you might anticipate. Triggered by his recent divorce, Louie looks up a girl who asked him to 'whip it out' way back in high school, presenting a stark contrast to the amiable silliness of last week's school trip gone wrong. It's wistful – almost solemn – and indicative of a show that's still finding its range; but it's also very smart and avoids easy laughs. Why did it take so long for someone in the UK to snap up this series?
Sponsored listing
Golden Bee
It's all about the party at this cocktail bar on Singer Street, just around the corner from Old Street tube. Resident DJs at the weekend bring the tunes (house and club classics, mainly), with many of the Monday nights devoted to film screenings up on the rooftop terrace - complete with bottomless popcorn and a blanket, lest it get nippy. The drinks list is certainly extensive. Spirits - available by the bottle and the measure - range from the well-known to the rare. Many contribute to a cocktail list chock-full of martinis, margaritas, mojitos, flutes, shots and the Golden Bee - a house drop of Olmeca Reposado tequila served with crushed ice, Pisang Ambon banana liqueur, passion fruit sugar, lemon and cloudy apple juice. There's a solid selection of wines, too. There's no kitchen, but give them a buzz a few hours (well, 48, actually) before you head down and they'll order in sushi platters for you. That's the kind of out-of-the-box thinking we like.