Love Matters
Thur Mar 28, 9-10pm, Sky Living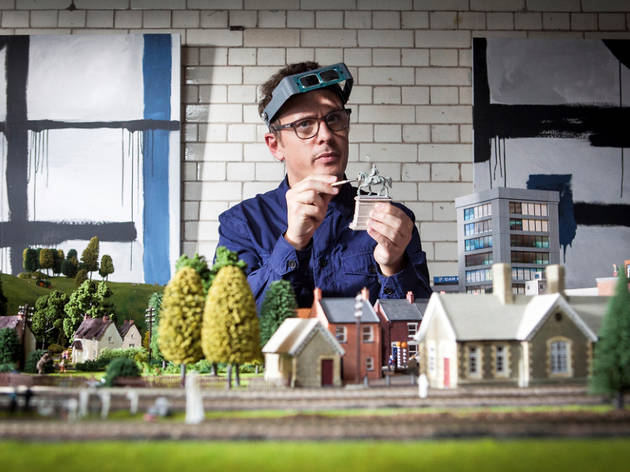 The formidably funny Katherine Parkinson then takes the lead in 'Officially Special' at 9.30pm, playing Jo, a judge of world record attempts, whose work problems take her eye off her partner, busily planning a surprise. Said surprise is realised in excruciating fashion, and the show has enough smart observations to make about Jo's commitmentphobia to override a few clunkers (gags about a girl called 'Fanny'?).

With a bit more polish to the scripts, we could see either making a series. And no other broadcaster has shown such consistent willingness (or, probably, budgetary capability) to take a chance on underappreciated talent. This, more than anything, makes 'Love Matters', well, matter.
Sponsored listing
Comptoir Gascon
The south-west of France, it would seem from Comptoir Gascon's menu, is not a good place to be a pig or a duck – or a vegetarian, for that matter. This bistro/deli, like its haute-cuisine big brother Club Gascon round the corner, specialises in the cuisine of Gascony: richer than Depardieu and earthier than Gainsbourg. The aforementioned porkers and quackers appear in various dishes – grilled duck hearts, crackling with duck egg, duck confit – while starters include the must-order 'piggy treats', a charcuterie board with saucisson, pâté, rillettes and slivers of cured tongue. Mains don't let up on the meat: there are several preparations of foie gras, rabbit and veal kidney (although cod with lavender-scented tomato compote was light and aromatic). Rustic, yes, but sophisticated too, and every dish comes with a bold whack of flavour. The wine list is exclusively focused on south-west France, meaning this is a great place to explore the area's native lesser-seen grapes, such as courbu or manseng. The oddly shaped space is stripped back to brick in that typical Farringdon way, but manages to be cosy and welcoming, especially in the evening when twinkling candles add a touch of romance.  
Venue says: "Every second Tuesday we are hosting 'Gascony Night', serving great French classics in Comptoir Gascon style - three course menu at £25pp."
You might also like