Mayday
Sun Mar 3, 9-10pm, BBC1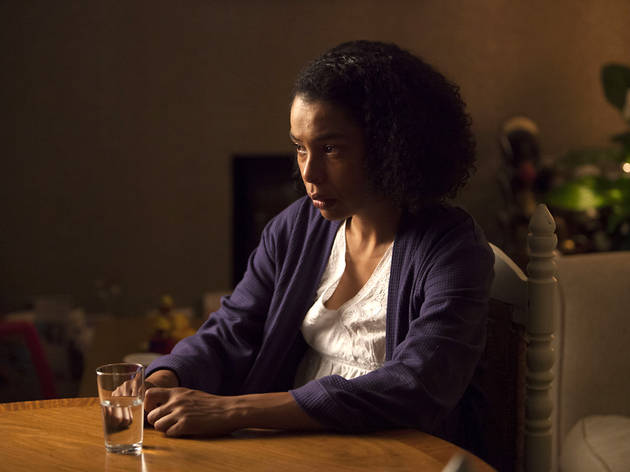 Episode one
The missing child is hardly an unfamiliar motif in crime drama. But it's still an odd coincidence that tomorrow's second episode of BBC1's five-part thriller (it runs every night at 9pm until Thursday), addressing about the impact of an apparent abduction on a small community, is up against ITV's similarly themed 'Broadchurch'. Happily, there's enough to distinguish them, but also more than enough quality and intrigue to make both worth watching.

'Mayday' is all about the atmosphere: there's a creeping unease underpinned by pagan imagery as the residents of a Sussex town respond to the disappearance of their May Queen. A search party is deployed and quickly gets out of control. A violent father locks a mysterious bin bag away from prying eyes. A local policeman's jittery behaviour rouses the dormant investigative instincts of his wife, a former copper. It's one of those shows where everyone's a suspect, but 'Mayday' is far from genre-by-rote. The unsettling tone and high-calibre cast (Sophie Okonedo, Lesley Manville, Aidan Gillen) should keep you coming back all through the week.
Sponsored listing
Le Relais de Venise l'Entrecôte
This Soho branch is one of four London restaurants from a group that kicked off with a Paris original, back in 1959. That one's still going strong, and the expansion has now taken in New York, too.  They've made their name with the only dish on the main menu: steak-frites. It's preceded by a simple green salad with walnuts and a mustard vinaigrette – and there are a few French desserts and cheeses to follow – but most head here solely for the USP.   The steak is cooked to order and served not with the traditional herb butter, but with their own 'secret' sauce, apparently guarded closely by the daughter of the original owner, Paul Gineste de Saurs. It comes accompanied by a bucket-load of top-notch fries. A short selection of wines is offered, too. 
Venue says: "The best steak-frites in town!"
You might also like