Natural World: Giant Otters of the Amazon
Sat Feb 9, 8-9pm, BBC2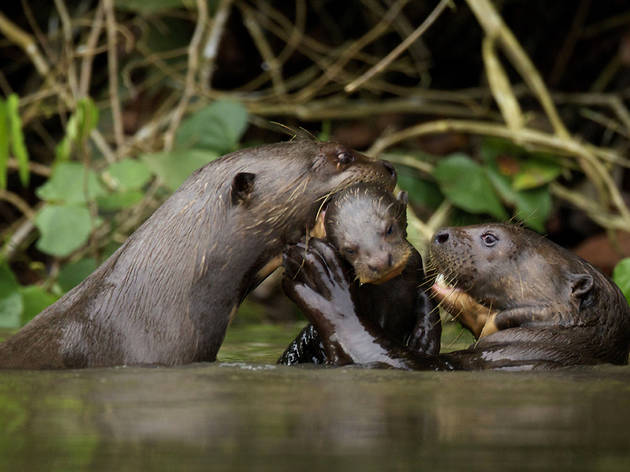 This nature doc is something of a mixed bag. On the downside, it's full of jaunty, cutesy music and presenter Charlie Hamilton James is much too quick to side with his primary subjects. Surely, the first rule of wildlife filmmaking is that goodies and baddies don't exist – for every thriving baby otter, there's a starving baby cayman. However, there are reasons to tune in – primarily, the fetchingly lo-fi nature of the enterprise.

We're used to being ridiculously up close and personal with rare animals now, but when Hamilton James spots a jaguar on the banks of the Amazonian river, the fleeting glimpse feels more striking than the 'Cribs'-style tour of its burrow that recent natural-history extravaganzas have led us to expect. Worth a look.
Sponsored listing
Flight Club Bloomsbury
Shoreditch's popular darts joint (yes you read that correctly) has opened up a second, more central location in Bloomsbury. The hip bar and restaurant is decked out like fairground, featuring a carousel bar and there's even ballet performances on occasion.   The aim of the game here is to have fun in a group of friends (or a couple) by taking part in one of the competitive darts challenges, while chowing down on tear-and-share pizza or burgers and drinking up a storm.  Table service is provided and drinks include all the usual boozey beverages, with a good measure of craft beers and cocktails.
Venue says: "Tickets are now on sale for the Bloomsbury Brunch Social, that's bottomless pizza, a bottle of prosecco and a social darts sampler. Perfect!"