Out of Jail and on the Streets
Tue Feb 5, 10.35-11.35pm, BBC1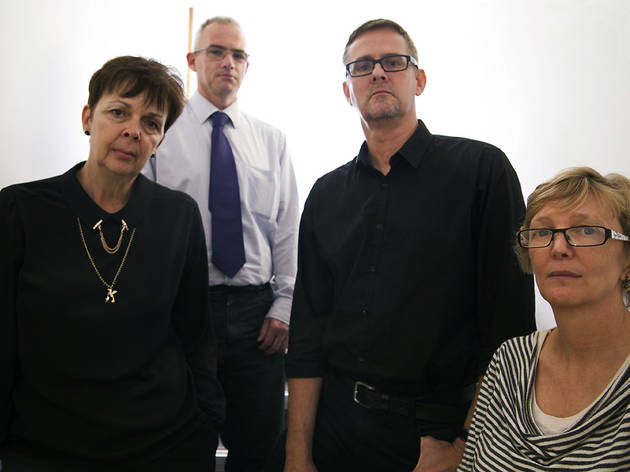 'My world consists of murderers, rapists and armed robbers,' states one of the remarkable probation officers in this fascinating documentary. Her job sounds hideous, even potentially damaging. Time is spent assessing borderline-illegal pornography to decide on its legal status. Or listening to paedophiles attempting to justify their actions and deciding on the level of risk they present. Or just hanging out with hopeless recidivists as they beg for one more chance.

The cases we explore range from the deplorable (violent kidnapper David) to the pitiful (schizophrenic Roger, who obeyed the voices in his head and assaulted his mother). What they share is their cost in both time and money, the uncertainty of their conclusion and most of all, their absolute necessity. Whatever it takes, someone has to do this stuff. Let's hope Chris Grayling watches this film before he goes ahead and privatises the probation service.
Sponsored listing
Mahiki
This tiki bar-cum-club remains one of London's best known late-night venues, with a reputation forged, mostly, from a celebrity clientele and plenty of tabloid column inches – back in the late noughties it was a rare Thursday night when famous faces weren't spilling out deep into the small hours. It still attracts a glamorous crowd.  It takes its name from the Polynesian path to the spirit underworld of Lua-o-Milu, and goes big on its tiki theme. The decor is a mix of Polynesian-themed carvings and trinkets and there's even a prominent Hawaiian greeting ('Aloha!') taking up most of one of the walls. The drinks list follows suit, with rum playing a prominent role. The signature Mahiki cocktail combines Pampero Especial with vanilla, pear and strawberry purée, lemon sugar, creme de fraise and sparkling wine. Classic tiki alternatives include a pina colada, the Mahiki take on a classic mai tai and a zombie horde made to the same recipe used at Don the Beachcomber – the original tiki bar, in LA.   Keep an eye out for special events, parties and cocktail-making classes, too.
Venue says: "50% OFF OUR JAPANESE STREET INFUSED FOOD MENU (MONDAY-THURSDAY 6PM-9PM)"