Parks and Recreation
Wed Mar 27, 10-10.45pm, BBC4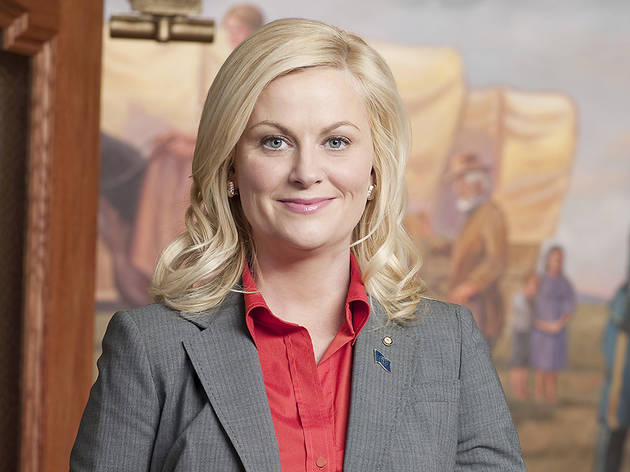 Series two, episodes one and two
No sooner has season one finished than we're straight into season two – at 24 episodes, four times as long and, on the basis of this opener, improving all the time. After an overly Michael Scott-ish start that sees relentlessly cheerful local bureaucrat Leslie Knope doing 'Parents Just Don't Understand' a-capella, 'Parks…' begins carving out its own identity distinct from 'The Office'.

Fewer pieces to camera, greater character development and a more absorbing narrative are allied to sits so well conceived that the com comes easily. In tonight's opening double bill, Leslie accidentally takes a stand for gay rights when she marries two male penguins at a promotional event for Pawnee Zoo, before her latest wheeze for the pit, a community garden, is hijacked to grow marijuana.

The latter sees an entertaining cameo from Louis CK as a weary cop, while the mix-and-matching of the established cast allows some great new double acts to coalesce: Leslie working more closely with Tom, for example, can only be a good thing. This, said America's viewers and critics, is where 'P&R' started to become unmissable; we're beginning to see why.
Sponsored listing
Canto Corvino
This restaurant and bar tucked away down Artillery Lane, in Spitalfields, is from the guys behind the Manicomio restaurants. It's a big, chunky, industrial looking space with a long open kitchen and a walk-around bar that should both prove talking points.  The food menu is authentic Italian, but with more than a nod to the new. That means dishes such as swordfish cooked on a Josper grill and served with baby squid and panzanella, Old Spot pork belly with artichokes, onions and salsa verde, yellow fin tuna and tomato poke with charcoal oil, and burnt octopus with nduja sausage, potatoes and padron pepper.  A breakfast menu also features, as does a brunch menu offering morning cocktails such as a breakfast martini with strawberry marmalade, raspberry vodka, lemon juice and apple juice, and a bloody maria, with tequila, tomato juice and bloody mary mix. Twenty wines are available by the glass - all Italian.  
Venue says: "Kids eat free at brunch! Every Saturday 11am-4pm."
You might also like