People Like Us
Wed Feb 6, 9-10pm, BBC3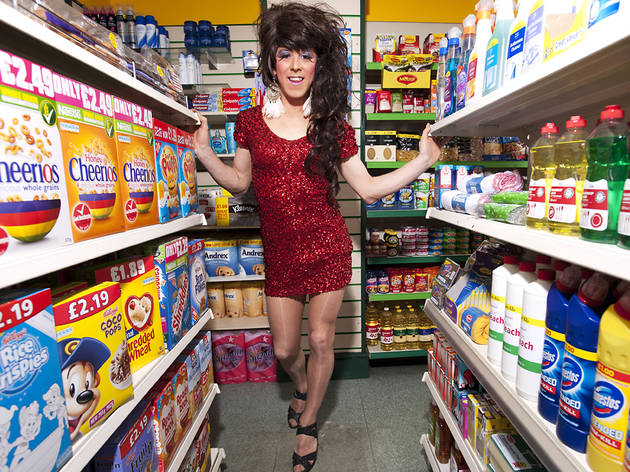 Series one, episode one
BBC3's recent double whammy of 'Growing Up Poor' presented an unremittingly bleak, forensically detailed view of life on the margins. 'People Like Us' – a six-part observational docusoap set in the Manchester suburb of Harpurhey – walks on the sunnier side, inviting inevitable comparisons with 'Shameless' in the process. 'I've never known a place with so many village idiots,' reckons resident laundrette owner Paul.

Certainly, the denizens of Harpurhey know how to throw a party just as well as those on the Chatsworth Estate: weddings, drag shows and a trip to Magaluf form the heart of this opening instalment, with the disappointments largely personal (heartbreak, hangovers) and free of any wider socio-economic context. As a result, it feels like we're only getting half the picture: references to how communities are replacing families as support networks, or the struggles of young David with alcoholism, are taken in isolation and Harpurhey occasionally feels close to hermetically sealed. But it's never patronising, and rarely dull: a cast of characters this lively undoubtedly merits a return visit.
Sponsored listing
Hammer & Tongs
In South Africa, they call a 'barbecue' a 'braai', which is pronounced much less like the noise of a sheep than it looks (it sounds like 'bry'). Farringdon's Hammer & Tongs is an entire restaurant dedicated to it – the food's all cooked on a four-metre-long braai, fuelled by wood that they've flown up especially from South Africa. The menu's heavily meat based, with dishes such as smoky lamb ribs, slow-cooked for six hours, enjoyably greasy king prawn sosaties (aka skewers) served with burnt lemon, and an oxtail stew called 'potjie' (pronounced poi-kee) that's cooked in a pan over the grill. It's much more polite and genteel than you might expect – this isn't a down-and-dirty barbecue joint, it's a sophisticated destination for a grown-up date night, full of smart wooden tables, mirrors and food that's often curiously lacking in the punchy smokiness you'd expect from a meaty grill joint. We'd have liked it to be a bit more fun, but as a concept it's an interesting one – although you might have to ask the staff how the hell you pronounce some of the dishes.
Venue says: "Move over barbecue, it's all about braai! Our entire menu is cooked over real wood that gives steaks, ribs and chops an unparalleled flavour"
You might also like