Prisoners' Wives
Thu Mar 21, 9-10pm, BBC1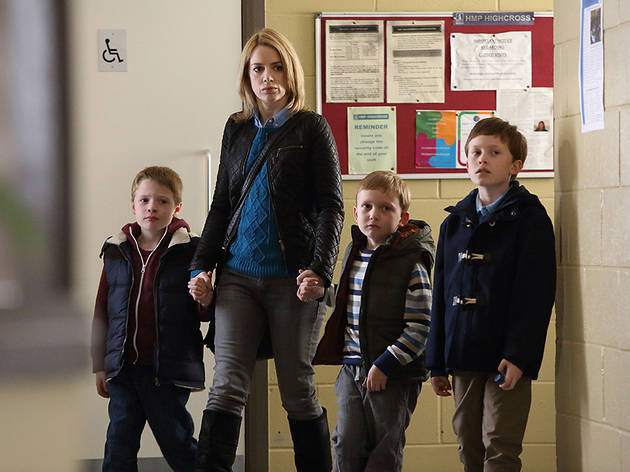 Series two, episode two
Cautionary tales abound as series two gets into its stride: as things worsen for Kim and Matt, the message is clear – don't get mixed up with Asbo families and their manipulative children. For Francesca too, it's a case of wishing things were very different as she gets realises the ramifications of husband Paul's actions. And things are getting more complicated for Harriet, whose naivety shows no sign of flagging as her poor son gets into deeper water with the bullies demanding money from him.

The complexity of the separate stories keeps the pace up nicely and characterisations are impressively strong, but it's the ensemble acting that really makes this stand out. Across the board, we feel the desperation and sadness of the wives' lives, the disappointment of a daughter whose father has never been there for her, and, thanks to the standout performance of Sally Carman, the despair of watching your family torn apart by vicious lies and the fear of a community.
Sponsored listing
Roast
As the hordes of Borough Marketeers stuff their faces while standing up, above them in the elegant mezzanine Floral Hall is the more refined eating option – the staunchly British Roast, which feels like the perfect restaurant to have at the heart of London's larder. The formal operation (precise service, gleaming tableware on white cloths) contrasts with the generally jolly crowd, who rock up for special occasions and family get-togethers in often casual clobber. It's a very pleasant place for a long lunch or luxurious breakfast. You'd be disappointed if the roasts themselves weren't up to scratch – but they're among the city's best. Free-range pork belly with apple sauce, Goosnargh chicken with bread sauce, or blackface lamb with mint relish all appear. These are bracketed with sophisticated starters (we had grilled sardines with pickled beetroot and blood orange), and grown-up versions of British puds. Visit on a Sunday, as many do, and the menu is restricted to £37.50 for three courses, which although very filling seems rather steep – indeed, prices across the board aren't especially economical. Still, Roast is right at home amid the food-focused throng of Borough Market.