Project Nim
Sat Mar 23, 9.30-11.05pm, BBC2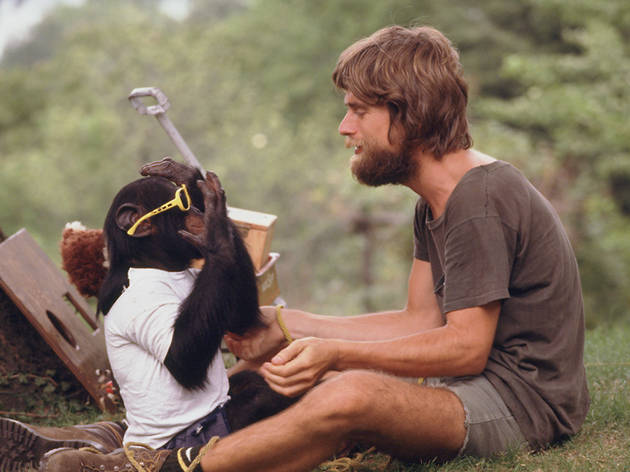 Via home movie cine-footage and contemporary interviews, it takes a look at the sad life of Nim Chimpsky, a chimpanzee who, in the early '70s, was secured by a Columbia University researcher who specialised in animal cognition – to be the subject of a radical experiment looking into the possibilities of human-animal dialogue.

Nim is brought up in a liberal New York household and the young, idealistic researchers fall head-over-heels in love with the cute little tyke, a love that is clearly reciprocated. Yet, as he grows older, wiser and stronger, the parent-child power relationship alters and Nim's savage, unknowable interior begins to emerge.

Marsh shows great empathy for his 'hero', and when Nim's later life takes a number of tragic twists, they feel all the more upsetting given the scientists' cavalier methodology. Despite not being able to grasp basic human grammar, perhaps Nim was unwittingly conditioned into understanding the concept of love.
Sponsored listing
Simmons Fulham
A few years ago, the bottom of the North End Road was one of those places where you were guaranteed to get your Friday or Saturday night slice of Sodom and Gomorrah – four or five sweaty pubs rammed with Aussies, Kiwis, Saffers and students. Of course, times change: the pubs are now either closed or gentrified, the area is awash with pavement cafés and the regular revellers have moved on. Strange, then, that party-pub chain Simmons have turned up late for the, er, party. Their five-hour-long 'happy hour' is the honey trap but, in return, beer choice (should you take advantage) is limited, as is the range of their sickly-sweet and gimmicky cocktails. All in all? The depressing feel of a once-great bar in a long-forgotten seaside town.
Venue says: "Bottomless Afternoon Tea! Simmons offers you the perfect alternative to a boring afternoon wandering around doing nothing. Book now!!"
You might also like