Sea City
Fri Feb 15, 8.30-9pm, BBC2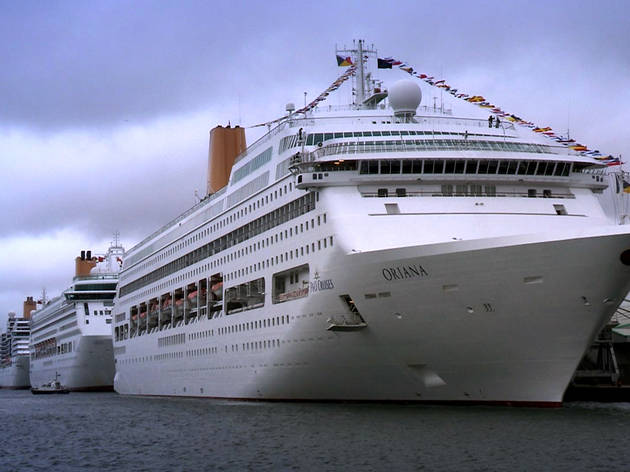 When 'Airport's' Jeremy Spake and Maureen from 'Driving School' ruled the airwaves, this sort of drab docusoap was watched by millions. But that was back in the late '90s. These days, it's hard to figure out who would watch a series about the Port of Southampton, in spite of excitable claims that it's 'the gateway to the world' and 'fighting to keep the nation afloat'.

Tonight's opener features someone who parks expensive cars on-board ship, the cheerful resident reverend and – hold on to your hats – a royal visit. Yes, Princess Anne arrives to inspect the P&O fleet, causing all manner of disruption to holiday-makers, port employees and events managers concerned about how to transport a cake on to a ship. In a word: becalmed.
Sponsored listing
Lady Chastity's Reserve, Hackney
This marvellously silly immersive team puzzle (a sort of cross between an escape game and the 'Mumsy' challenge in 'The Crystal Maze') has already spooked and amused many a team at its original venue in Battersea, but will now be challenging the people of Hackney from a dark corner of the People's Park Tavern.  It's from the Handmade Mysteries team that does this kind of thing at venues across London. They know what they're doing. Expect plenty of surreal slants to challenges that can be pretty, well, challenging, and don't be surprised to be surprised either - we're told the immersive elements can be pretty interesting.  They promise to let you out - or help you out - if you get really stuck but still, it might be best to bring some brains and leave your dumbass friends out of it. 
Venue says: "Venture through an hour of hilarious clue-solving as you and your team attempt to win Chastity's fabled aphrodisiac wine."
You might also like