Spiral: State of Terror
Sat Feb 23, 9-10.45pm, BBC4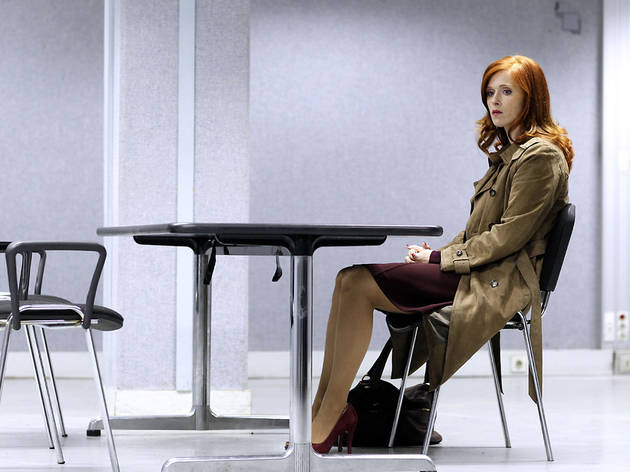 Series four, episode five
That's more like it. After a brief pause for breath last week, tonight's double bill has Tazer attacks, Faustian pacts and a Sim card stuck up someone's bottom. Where Laure and the team's people-trafficking and gun-running double-whammy will end is anyone's guess, but Tintin's shooting suggests that no one is safe.

There's also the growing suspicion that, by the time 'Spiral' comes to an end, Josephine and Pierre will have reversed roles entirely: the roots of Maître Karlsson's loathing of les flics are revealed tonight while she tries to do the right thing in impossible circumstances; Pierre, meanwhile, is too busy mislaying his moral compass to notice.

The calm centre, as ever, is the ever-adorable Judge Roban, although even he discovers the practical limits of fair play tonight. It's testament to this series excellence that all the apparently unrelated plotlines are equally compelling: you won't feel shortchanged.
Sponsored listing
L'Osteria 57
This Holborn Italian has many of the hallmarks of a traditional trattoria: it's family-run, the menu is full of recognisable regional dishes and they do a good line in authentic pizza. Well, there's a ham and pineapple option but there has to be some concession to the palates of its adopted nation, right?  Elsewhere on the menu it's starters of Parma ham and melon, bruschetta and antipasto misto alongside spaghetti alla puttanesca, linguine Genovese, gnocchi al formaggi and risotto di mare. Secondi options include bistecca di manzo, veal milanese and salsiccia toscana. And the pizzas? Napoli, marinara, rustica, calzone, piccante and the tropicana, should you want to veer from tradition. 
Venue says: "L'Osteria 57 is happy to announce that we are offering 10% off on all take away food!"