Spiral: State of Terror
Sat Feb 23, 9-10.45pm, BBC4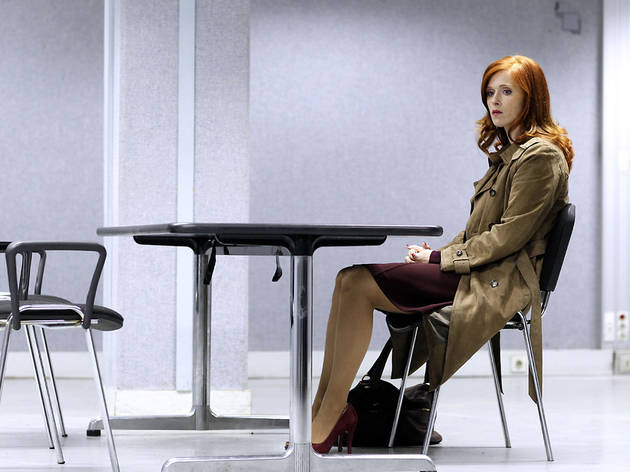 Series four, episode five
That's more like it. After a brief pause for breath last week, tonight's double bill has Tazer attacks, Faustian pacts and a Sim card stuck up someone's bottom. Where Laure and the team's people-trafficking and gun-running double-whammy will end is anyone's guess, but Tintin's shooting suggests that no one is safe.

There's also the growing suspicion that, by the time 'Spiral' comes to an end, Josephine and Pierre will have reversed roles entirely: the roots of Maître Karlsson's loathing of les flics are revealed tonight while she tries to do the right thing in impossible circumstances; Pierre, meanwhile, is too busy mislaying his moral compass to notice.

The calm centre, as ever, is the ever-adorable Judge Roban, although even he discovers the practical limits of fair play tonight. It's testament to this series excellence that all the apparently unrelated plotlines are equally compelling: you won't feel shortchanged.
Sponsored listing
Eco
This longstanding Clapham pizzeria has been knocking out pizzas for more than 20 years, so we're pretty sure they know what they're doing. A swish-looking pizza oven proves a talking point in a venue looking every bit the industrial part - think walls partially chipped to the brickwork, metal girders and brushed chrome as far as the eye can see. The pizzas - made with double fermented sourdough - prove popular. Examples range from classics such as margheritas, Napoletanas and a San Daniele to options including a spicy piccante (ventricina, chorizo and 'nduja) and a scamorza and coppa - a pizza with pork shoulder, smoked mozzarella, rocket and pecorino.  There's Italian influence across the rest of the menu, too. Expect dishes such as spaghetti vongole, pappardelle with a venison ragu, spicy beef meatballs and bruschetta here served with burrata, smoked scamorza, a black olive tapenade, fresh tomato and avocado. Keep an eye out for interesting breakfast and brunch options, too.
Venue says: "The most important thing about food is love! The love it is made with and the love you feel when sharing your food."