Storyville: Death on the Staircase – the Last Chance
Mon Feb 4, 10pm-midnight, BBC4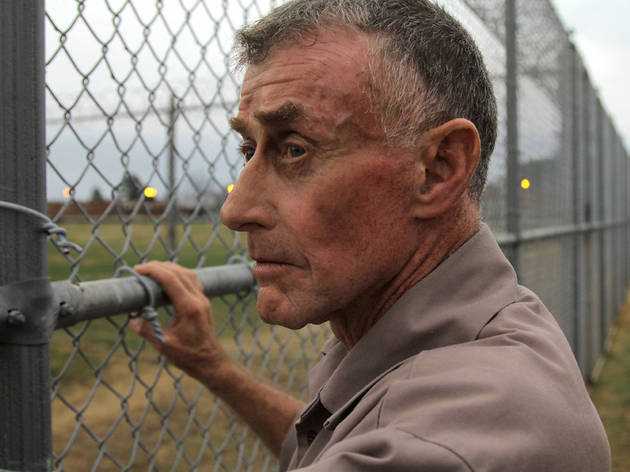 Almost ten years after being convicted of murdering his wife, US novelist Michael Peterson's hearing for a retrial (he maintains she fell down the stairs) is interrupted by a bomb threat. In any other situation, this would be extraordinary but, given the circumstances of Peterson's original trial, it's almost run of the mill. A warring family. A penchant for military-themed gay porn. The oddly similar death of his adopted daughters' natural mother. Wood and trees seemed almost inseparable and the verdict undoubtedly contentious.

Jean-Xavier de Lestrade's gripping 2005 documentary mini-series 'Death on the Staircase' turned Peterson's situation into a real-life thriller; this recaps the case and traces the aftermath, as the prosecution's case starts to crack in near-comical circumstances when their blood-spatter expert is exposed as a bit of a chancer. An astounding story: truth really can be stranger than fiction.
Sponsored listing
Bōkan
Towering over Canary Wharf, Bōkan may sit on the 37th floor of a Novotel – but this is the kind of hotel restaurant you'll actually want to eat in. With amazing views of London's skyline it's undeniable that a key reason for coming here is the setting itself. Especially given that it's been so thoughtfully decorated, with rustic Scandi and subtle industrial vibes. And if it's true that you can judge the merits of a restaurant based on its loo, then this sky-high spot – which, per square foot, rivals Versailles in its mirroring – is soaring. Service, too, was as slickly competent and polite as the surroundings. So far, so great. The food was slightly more irksome though. Beautifully presented, the scallops tasted mainly of lemon, with only the smallest amount of lip service being paid to the promised seaweed. Similarly, the crab salad had a nice kick, but with far too much daikon (Japanese radish). Having said that, desserts were awesome, with a meringue that was everything you could hope for – coconutty, fluffy and crunchy all at once. And the ginger pudding – billed as a sharer – was so great that one person could very easily wolf the whole thing down. Don't expect culinary fireworks, but for a dining room with a view, Bōkan will do nicely.
Venue says: "Test your taste buds and spoil yourself in our amazing sky-high restaurant. Try our five-course chef's tasting menu for £60 per person."