Streak! The Man Who Couldn't Keep His Clothes On
Thur Feb 14, 10-11.05pm, C4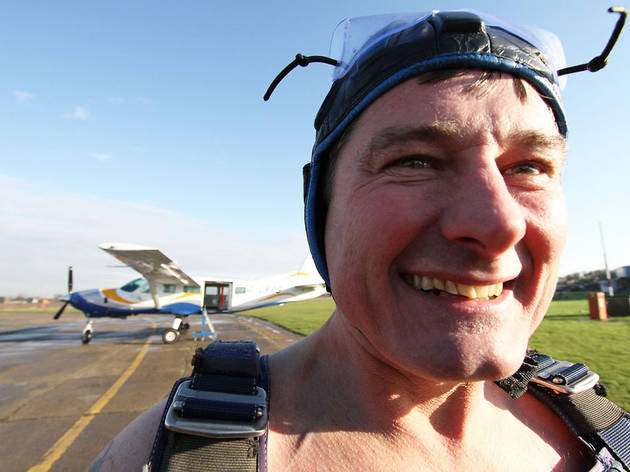 You might remember Mark Roberts from famous streaks including the Fred Talbot Weather Island Streak, the Champions League Streak and the work that was arguably his Sistine Chapel, the 2004 Superbowl Streak. But John Farrar's 'First Cut' debut film finds the 49-year-old Scouser in reflective mood. The bailiffs are at his door, his kids are embarrassed and it's time to stop. But does he have one more big job in him?

This could be a quirkily fascinating film. There's something adrift and even mildly tragic about Roberts: some itch that, even stark-bollock naked, he can't quite scratch. But while Farrar's style is heavily indebted to the likes of Louis Theroux and Jon Ronson, he can't quite manage the levels of unconscious revelation they sometimes conjure. So too often, he's left with hyperbole. Is doing a final streak really 'the biggest decision of Mark's life'? Is it really fair to say that Mark 'seems to have lost his bottle' when it looks more like he's just grown up? There's a lesson for documentary-makers here: sometimes, you just have to let the story tell itself.
Sponsored listing
Simmons Tower Bridge
A new branch in the City from Simmons - the popular mini-chain of cocktail bars. The Tower Bridge bar follows in the footsteps of its predecessors: think garish decor, (though not as neon as the Liverpool St bar), bright pink lighting and those epic five-hour happy hour sessions.  Expect cocktails to come served in teapots, beers by the bottle and on tap, plus a decent wine list and a selection of shots in a variety of flavours: the jammy donut is a sweet mix of Chambord raspberry liqueur and Baileys, while the don is a blend of amaretto and Jack Daniel's.   
You might also like