The Flying Scotsman
Mon March 4, 9-10pm, BBC2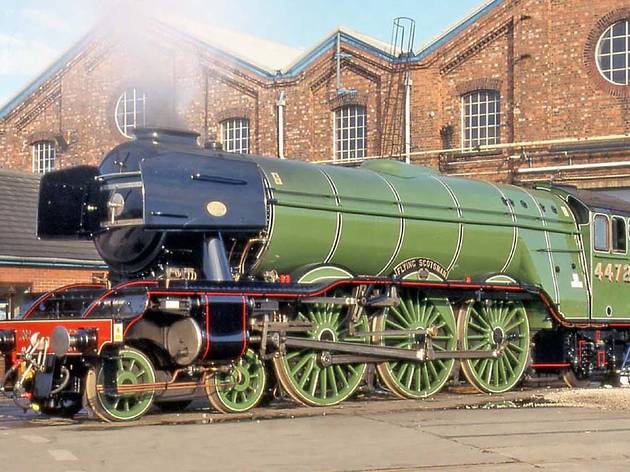 During World War II, the narrator mournfully tells us, the once-celebrated Flying Scotsman was put to work in the war effort and 'largely ignored'. To compound the tragedy, the London to Edinburgh train's popularity, which had begun to wane when its 100mph record was usurped in 1936, dropped considerably as cars became increasingly common in the '50s. Since then it's been a relic, a glowing example of British manufacturing achievement. But the train's uselessness has also made it a financial burden. It has significantly dented three millionaires' fortunes (it bankrupted one) in its attempts to swerve the scrapyard, and we even see children compliantly donating their pocket money towards its upkeep.

Obviously there's little doubt that the Scotsman should be preserved. But any sense of the real significance of the train in its heyday gets lost somewhere between elderly men reminiscing and a lot of ridiculously po-faced fawning.
Sponsored listing
So Restaurant
Just around the corner from Brewer Street's stretch of cheap and cheerful Japanese restaurants, So aims for something a little more upmarket. The brightly lit dining room has a polished, contemporary feel, attracting a more mature clientele. The menu features luxe ingredients too – such as foie gras and wagyu beef. But it's not all decadence here; there are also plenty of standard options like chicken yakitori, crisp veg or fish tempura and salmon teriyaki. From the long, curved sushi counter at the front of the restaurant come well-prepared nigiri, maki temaki, chirashi or sashimi – all made with high-quality fish. Check the specials board for less common options. Meat dishes are also worth trying. A generous portion of ibérico pork was charred at the edges and imbued with the sweet, salty savouriness of the miso marinade; it had all the melt-in-the-mouth tenderness that the menu promised. Wagyu beef sashimi, served with pungent raw garlic and soy sauce, was another enjoyable dish. The drinks list includes Asian-inspired cocktails as well as saké, shochu and an ample choice of wine.  
You might also like