The Railway: Keeping Britain on Track
Tue Feb 12, 9-10pm, BBC2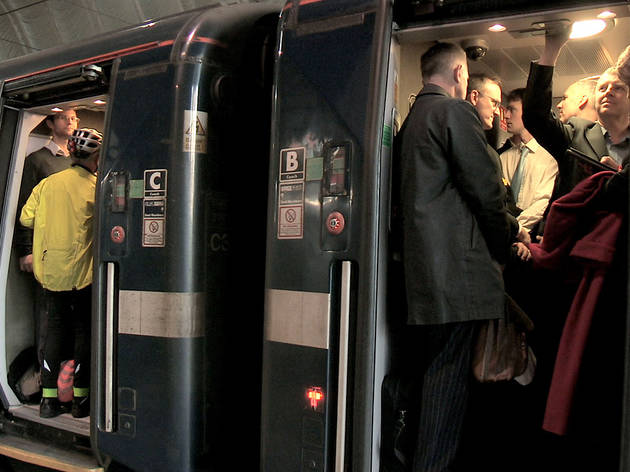 Series one, episode one
First, a warning: if you've just experienced a painful commute, this new documentary series from the people behind 2012's 'The Tube' won't do anything for your rampaging blood pressure. It is however, a fascinating insight into the multiple exigencies of operating an overwhelmed, fragmented rail service.

Beginning tonight at King's Cross, this looks like being real 'lions led by donkeys' stuff. The staff are, almost without exception, charming (although we could do without hearing about a 'seamless journey experience', thanks). But they've been dealt an impossible hand by structural problems and the sheer weight of demand. So they're left with trying to explain the inexplicable. How can such a routinely atrocious service have become so grotesquely and eye-wateringly expensive? The state of Britain's post-privatisation rail service is a national disgrace. But at least there are some decent people trying to hold it together.
Sponsored listing
Isola Del Sole
An authentic and popular Sardinian restaurant on Lacey Road, Putney. There's a neighbourhood-restaurant feel to things here, so expect a friendly welcome and plenty of locals. There's an emphasis on the dishes and produce of Sardinia, though other Italian regions feature too. Starters range from fresh artichoke salad with rocket and crisp parmesan to fresh crab salad, burrata on aubergine 'caviar' and bruschetta with n'duja sausage. Pasta dishes such as pappardelle with wild boar ragu and tagliatelle with fresh tiger prawns and cherry tomatoes prove popular here. Third courses include Sardinian-style roast pork belly with borlotti beans and sautéed spinach, and pan-fried prawns with Sardinian cous cous and saffron.  The wine list concentrates on Sardinian bottles, though drops from Marche, Friuli, Tuscany and Piemonte also feature. The cocktail list has been designed by Kay Plunkett-Hogge - author of Make Mine a Martini, with classics alongside those paying further homage to Sardinia.