The Spa
Thu Feb 7, 9-9.30pm, Sky Living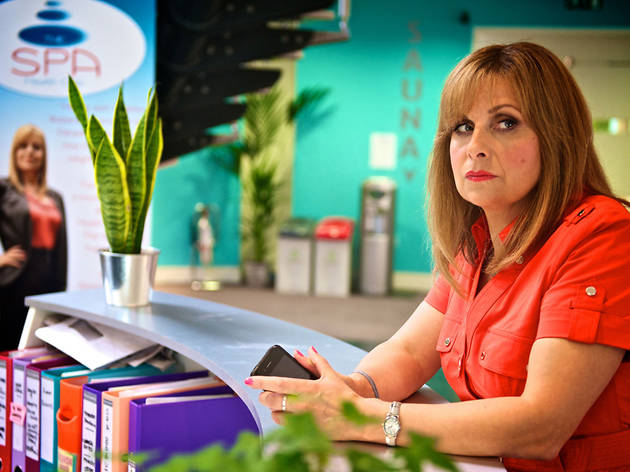 Series one, episode one
We can imagine the pitch: 'Benidorm' meets 'The Brittas Empire'. And if that was indeed the goal, 'The Spa' (created by 'Benidorm' mastermind Derren Litten) succeeds admirably. Rebecca Front does a professional job as the spa manager Alison, keeping the show on the road while her staff, ranging from Nadine Marshall's tyrannical fitness instructor to Tim Healey's well-endowed handyman, threaten to derail it at every turn.

Highlights include the dippy receptionist confusing 'obese' with 'a beast', and an extended sequence in which a cleaner threatens suicide from the roof to a soundtrack so predictable that, if nothing else, makes the art of sitcom-writing look very easy indeed. Cheerful enough, then, but very short on laughs. 'Benidorm' meets 'The Brittas Empire' it is.
Sponsored listing
The Borderline
You haven't 'done' Soho until you've been to a gig at The Borderline, simple as. This much-loved venue with a loyal audience has given a platform to countless bands and artists throughout its long history – stretching back over 20 years – and is still going strong today, showcasing both new and revered talent. Head in for a gig on any given day and you could find yourself moshing to rock and metal, getting busy on the dancefloor at an indie club night or perhaps soaking up the sweet tone of a folk, blues or Americana singer-songwriter. It can get a little cramped when the 275-ish capacity fills up, but that's all the better for creating an intimate atmospherewhere between artist and audience, and means you won't have to worry about elbowing your way to the front past thousands of people. A Soho musical institution. We were there when The Borderline reopened in March 2017:
Venue says: "Join us for live music up to seven nights a week (check our listings), plus late club events every Friday and Saturday night until 4am."
You might also like