'The Voice UK': the judges speak
Will.i.am, Tom Jones, Jessie J and Danny O'Donoghue speak about series two of the BBC talent show

The first series of TV singing contest 'The Voice UK' divided critics and has so far failed to launch a new musical star. This year will be different, as the returning coaches explain.

Will.i.am
On what's happened to last year's winner, Leanne Mitchell…
'Can I be honest? I'm gonna get into trouble here. We experienced a hole in the system. You have a singer on television. One won, then directly after they won, I don't know what happened. I don't know if the label [Universal] engaged and made sure they had the right material.
'You know what you're going to sell when you have the whole package and you rush it. They went too slow: it's not television five years ago. I don't think people were minding how we digest content and how we absorb and share it. Everyone was like, oh my God, she's so great, let's take our time, oo-de-do, la-de-dah, let's go on vacation. Really? I hope we learn from that, so we already have songs to go for the winner, three days after they win the show.'
On higher standards for the second series…
'The talent is superb. This year, there's more bad singers, but the ones that were good were crazy amazing. Out of this world.'
On what he looks for in an artist…
'Nothing specific. It's like Christopher Columbus. I knew I was going to India, so as long as I found some land, I would go there.'
On this year's format changes…
'The freaking steals [when one coach can steal a singer rejected by another coach]! One could think: Oh there's the four coaches, they're used to what it is, ooh-woop-de-woo-hoo-hah. No. It's, uh oh, more drama. Now Jessie [J] could send somebody home and I'd be like, Nah, I'm taking that dope singer that she didn't think was dope, so now my team's extra dope and she got a nope. It's fresh. Now you have to worry – what you get rid of can hurt you. And they stole some of mine – the thieves came to my crib too.'
On staying in touch with contestants…
'I talk to Tyler [James] all the time, I go into the studio again with him in two weeks. I talk to Kate Read, Jaz [Ellington] - he conducted the kids orchestra when I sang the song to Mars. People like Jaz don't need mentoring.'
On why he wouldn't compete in 'The Voice'…
'Groups like the Peas, Outkast, A Tribe Called Quest… Lauryn Hill lost on [US talent show] "Showtime at the Apollo"! These shows aren't for artists like myself. We're the kind of artists who you can say no to a trillion times and we'll design a whole new entry point. There's doors and windows, and battering rams. We're battering rams.'
'The Voice UK' starts Saturday March 30, 7pm, BBC1.
Tom Jones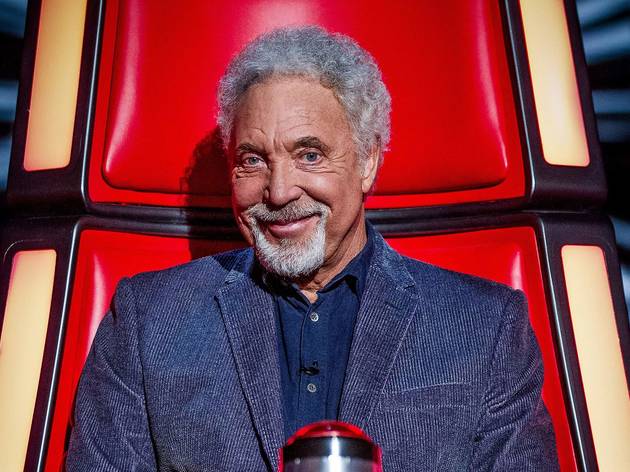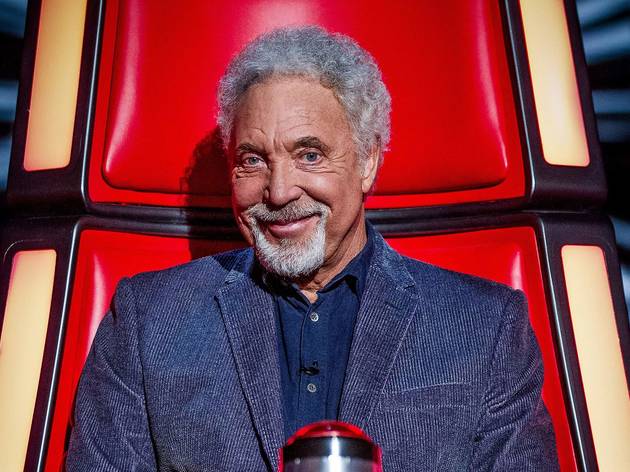 'Of course I'm going to win again! That was part of the deal, wasn't it? That I'd win every year…'
On what happened to last year's winner, Leanne Mitchell…
'When you win, you're signed to Universal Records. It doesn't guarantee success, it's just the start for them. The problem we have as coaches is that we can't do anything about it, because they're locked up then. We've helped them as far as we can. It is a bit frustrating – I would have liked to carry on with some of them. All we can do is get them as far as we can.'
On lessons learnt from the first series…
'We were treading water at the beginning – it was all new territory. We're more relaxed this time. We know we can play a little more this time and not worry about what we should or shouldn't say. I just tell the truth. The main concern I had was that the four coaches had to be the same.'
On this year's format changes…
'The knockout rounds give the singers an opportunity to be the best they can be, because they pick the songs. We suggested songs last year, but with the knockouts it's their choice.'
On considering the voice against the personality…
'It's about how they handle themselves on stage. The pressure from the rehearsal room to the stage is a huge jump. As a coach, sometimes you've got to wait until the last minute before making a decision.'
On why he would compete in 'The Voice'…
'I definitely would take part – it's a great thing for singers who just want to sing. You're not going on a variety show, you're going on with other singers, then judged and coached to get on. It's a perfect vehicle to get the experience and the exposure, which weren't there when I started out. "Opportunity Knocks" was the only thing!'
'The Voice UK' starts Saturday March 30, 7pm, BBC1.
Jessie J
'I was the last coach to agree to it, but the diva in me wouldn't have been happy to turn on and see someone else.'
'I was grinning the whole time. We've really got to know ourselves as coaches – we're comfortable now. I can take the mick all the time, whereas last year I was really nervous about being a young, not very known female on the show. We've all realised how healthy it is for us to debate and not agree. I'm more honest this year – I knew these guys well enough to disagree with them. And the talent – everyone is more confident, so it's more entertaining.'
'Tom is so laid back – I can't be that chilled. Me, Will and Danny will be begging the singers to join our team. Tom just says: "I'm Tom Jones"… You have to be flexible, though. Before the battle rounds, I thought I knew the right people to take through, but by the end I'd changed my mind completely.'
'Doing covers makes it hard for you to stand out as an artist. Up until the knockout rounds, we've guided them in song choices, but then they might choose something completely different to how we imagined their voice.'
On considering the voice against the individual personality…
'The first round is purely based on voice. Then you have to take into consideration the age, how they're dealing with the press… If you're not experienced, it's scary. You have to consider how people handle themselves, their work ethic, how much they look after their voice.'
'The Voice UK' starts Saturday March 30, 7pm, BBC1.
Danny O'Donoghue
On lessons learnt from the first series…
'Last year, we had a girl who got four "no's". She went away and took all our advice, came back this year and got four "yeses". She really learnt something from being on the show.'
On higher standards for the second series…
'The peaks and troughs are a lot bigger this year. We've had 30,000 people audition this time – they know the show, so to see the level of confidence, that people know they'll be painted in the best possible light, means standards are really high.'
On this year's format changes…
'Everyone felt the blinds were one of the most exciting parts of last year, so we've tinkered with it. They keep the excitement all the way through – fewer live shows, more blind auditions. And the steals are great! Last year, some artists left the show earlier than we would have liked. This time we can put our money where our mouth is.'
On why he would compete in 'The Voice'…
'I wouldn't fancy my chances, but I would absolutely want to enter. No other singing show can guarantee that you'll go in the same person as you come out, that you won't be edited to seem better or worse. It's credible – people do it for the right reasons.'
On giving people an unrealistic impression of the music industry…
'I don't think "The Voice" gives kids an unrealistic impression. It's fresh and honest. Other shows, if kids take it to the playground and everyone's going "off! off! off!" at a kid who sings bad, you're going to destroy that kid. We try to give bad news in a good way. The blind auditions are the best chance you're ever going to get on an entertainment show to get a good deal.'
'The Voice UK' starts Saturday March 30, 7pm, BBC1.
Best selling Time Out Offers
Support Time Out
We see you're using an ad-blocker. Ad revenue is Time Out's main source of income. The content you're reading is made by independent, expert local journalists.
Support Time Out directly today and help us champion the people and places which make the city tick. Cheers!
Donate now