Timeshift: Everybody Was Kung Fu Fighting
Sun Feb 24, 10-11pm, BBC4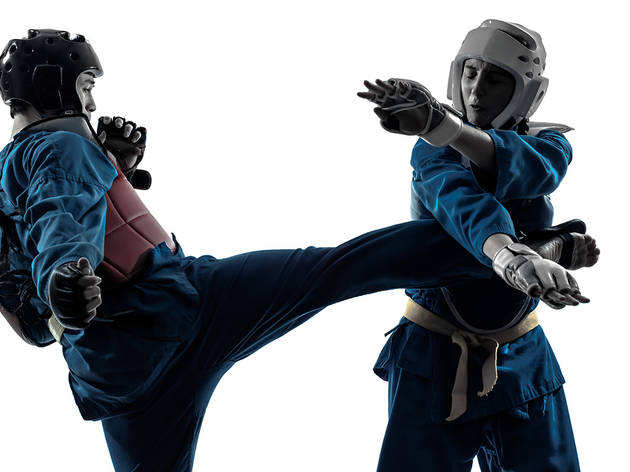 Carl Douglas may have reckoned it was 'fast as lightning', but actually the trajectory of martial arts in Britain was surprisingly sedate. This documentary tracks its evolution within Western culture. We begin, most entertainingly, with the notion of the gentleman hard-nut – amid the 'garrotting panics' of late Victorian London, it was deemed essential for a chap to know how to look after himself. Then, there were the suffragettes, facing male aggression and expecting no help from the police. Emmeline Pankhurst was escorted by a crack ju-jitsu troupe when she made public appearences.

Eventually, thanks to the likes of Bruce Lee, the discipline went mainstream – but did it lose a little of its soul in the process? It's a good story, engagingly told – the highlight is probably Brit martial arts expert Ian McClaren ('as a Glaswegian, I've always been very interested in fighting'). But overall, this is classic 'Timeshift' – quirky, often unconsidered social history, rendered in lively style.
Sponsored listing
JRC Global Buffet
There's certainly a lot of choice at this huge buffet restaurant in Croydon - there are more than 300 different dishes on offer, covering global cuisines from India and Italy to Brazil, Britain, Malaysia and Mexico. There's China, France, the USA, Japan, Spain and Thailand too, should you need them.  There are ten live cooking stations here, so diners can watch the chefs at work as they steam dim sum, chop sushi, bake naans and grill butter scallops on the teppanyaki - a hot plate used widely in Japan. Elsewhere, visitors can tuck into pizzas, pasta, burgers, BBQ baby-back ribs, Malay chicken curries, seafood paella and crispy Hong Kong noodles, amongst other global staples. 
Venue says: "Bring the family along for a fun-filled weekend at JRC Global Buffet. See website for more special offers."