Walking Wounded: Return to the Frontline
Thu Feb 21, 10-11.05pm, C4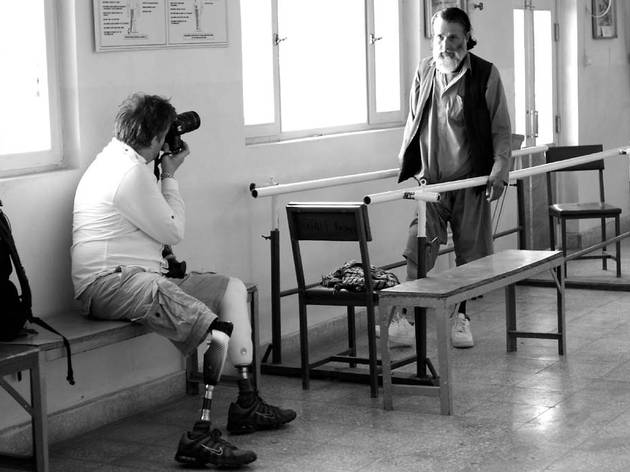 In 2011, photographer Giles Duley suffered terrible, life-threatening injuries after stepping on an Improvised Explosive Device while working in Afghanistan. He lost both his legs and one arm, and was hospitalised for a year. Eighteen months later, and now prosthetically augmented, he resolves to take up his camera and go back in country to document Afghan amputees who have similarly lost limbs due to IEDs, landmines and bombs.

It's an affecting story. It's also quite correctly gruesome and difficult to watch at times. In-chopper footage of Duley's emergency helicopter evacuation to hospital is as immediate as it gets, while his visit to a hospital in Kabul that highlights the decimated state of the Afghan health care system after years of conflict reveals the long-term effect on everyday lives. It's a sober, serious take on a shocking subject, but humanity – that hardiest bindweed – manages to eventually force itself through.
Sponsored listing
SMAKA
This Whitechapel restaurant takes its name from the Swedish for 'taste'. Expect, then, Scandi-influenced food and drink, served from breakfast through to dinner. There's a suitably Scandi look to the venue itself, too.  Breakfasts options include wholesome things like Greek yoghurt with blueberry and muesli, fruit pots, breakfast sandwiches and eggs any way you like, served with avocado, Vasterbotten cheese, smoked salmon, tomatoes or peppers. Later options include raraka (potato pancake) with arctic char roe, sour cream and red onion, Swedish meatballs, or duck breast with root veg, cardamom and coffee sauce.  Each of the wines on a short list is available by the glass, carafe and bottle. Beers and ciders are from Nils Oscar and Kopparberg, and they use Absolut and Herno gin in their cocktails. 
Venue says: "Bottomless boozy brunch, Saturdays 10.30am to 3pm, £15 supplement per person for mimosas or bloody Maries."
You might also like