12 Year Old Lifer: True Stories
Thu May 2, 10-11.15pm, C4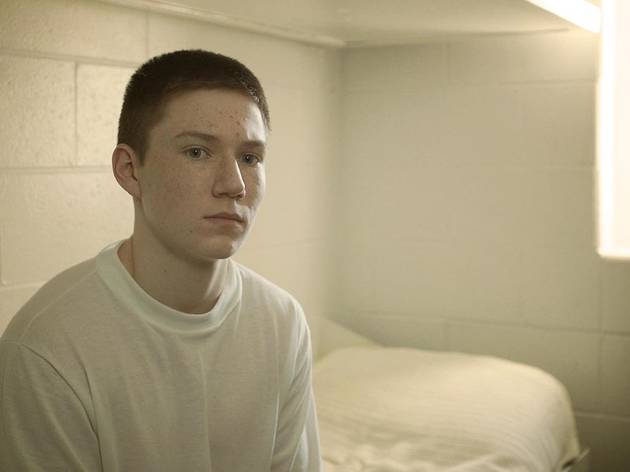 Seeing these lads, with their acne and their bumfluff, pondering a life behind bars, is heartbreaking. And numerous questions are raised about the absurdity of various aspects of the US justice system. And yet the fact remains. These kids killed a man and what the film fails to achieve is any really profound insight into the unique pathology of very young children who commit serious crimes.

It goes without saying that the gun laws aren't examined either (despite the origins of Colt's name), but then no one really expects Americans to make a sane, rational connection between gun possession and gun violence any more, do they? Interesting and thought provoking, but something of a missed opportunity.
Sponsored listing
Gay Hussar
Mercifully for its devotees, the modern 'GH Soho' sign outside the time-honoured red frontage doesn't signal a flashy rebranding. Inside, all is as it should be at the Gay Hussar: dark wooden panelling bedecked with political portraits or Martin Rowson caricatures; nicotine-brown ceiling; polite, prompt Hungarian staff; and shelves of political biographies. Gladstone stared bleakly down at our wooden settle, having perhaps eaten one too many dumplings. Since the restaurant's 1953 inception, the powerbrokers of the political left have dined here. Despite the odd tourist party, they were still in evidence during our good-value lunch. More than a dozen traditional Hungarian dishes are offered for starters and mains. On a sweltering July afternoon we should have ordered the chilled wild cherry soup, or even the fish terrine with beetroot sauce and cucumber. Nevertheless, bean soup, a hearty, salty, wintery 'soup of the day', was lifted by slices of intensely smoky sausage. Intense flavours also characterised a main course of paprika-rich venison goulash, served with splayed out gherkin, tangy red cabbage and couscous-like tarhonya. A glass of Bull's Blood (just £4.50) made a satisfying match. For afters? The fruity, jelly-like mixed berry pudding provides needed refreshment; were he still active during the Gay Hussar's 60-year lifetime, it might even have cheered up Gladstone.  
You might also like