Abby and Brittany: Joined for Life
Thu Apr 25, 9-10pm, BBC3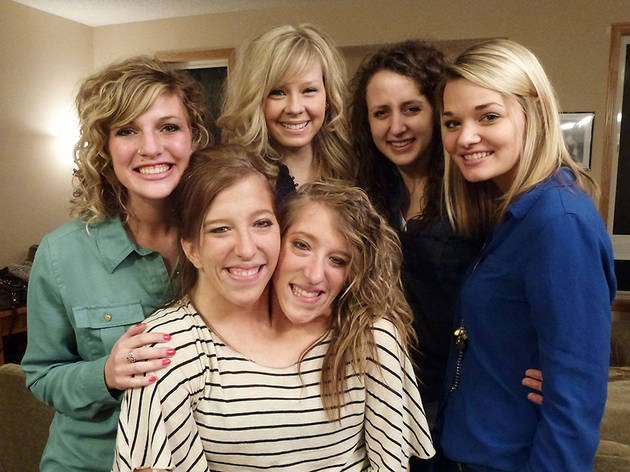 Series one, episode one
Abby and Brittany are 22-year-old conjoined twins. This being BBC3, their story is told in a relentlessly upbeat mode. And, actually, why not? It's clear that these girls are intent on living their lives to the fullest, despite the quirk of their birth circumstances. And yet, many questions remain and we hope it's not entirely prurient to ask them. What about boys, for example? What if Abby likes Beefheart and Brittany, Bieber? Is such a divergence of taste even possible given their almost identical life experience?

In short, there's a really fascinating nature v nurture documentary to be made here, but this isn't it. Instead, expect to be left gawping at their tendency not merely to finish each other's sentences but actually speak in stereo. Still, it's a two-parter, so maybe next week will venture a little deeper. And anyway, it's impossible to watch this film and not marvel at their vibrant positivity, however patronising that might sound.
Sponsored listing
Crobar
Sandwiched in the tiny strip of shop fronts that runs between The Borderline and the corner of Charing Cross Road, The Crobar is a modern legend in London's late-night, inner-city life. Not an established live venue as such, it does however stage the odd gig and occasionally hosts comedy events and the like. The cramped and dingy, split-level premises boast a fine jukebox, an extensive range of bourbons behind a well-stocked bar and attitude (and amplitude) by the crate load. Its patrons tend to be of the black-clad, tattooed and intensely loyal kind. It's impossible to have a bad night out at this place; long may it rock.  
Venue says: "Still going strong after 17 years. Come and join us for excellent music, great booze and super friendly people!"