Agatha Christie's Poirot: Curtain
Wed Nov 13, 8-10pm, ITV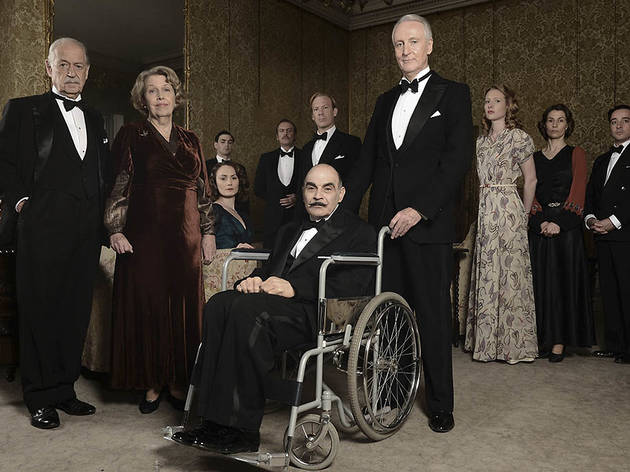 Series thirteen, episode five
And so, after 24 years, 70 episodes and goodness knows how many moustaches, David Suchet's stint as Agatha Christie's Belgian detective comes to an end with one of the best instalments in recent memory.

The plot is comfortingly familiar but with a genuinely compelling twist. The star turns enjoy themselves without grandstanding. And, crucially, the tone is elegiac without ever smothering the narrative. We begin at Styles, the country house where Poirot first encountered Hastings (Hugh Fraser, dignified as ever) 30 years earlier, and now a crumbling ruin populated by a rogue's gallery of classic Christie villains and victims: lothario Matthew McNulty; battleaxe Anne Reid; soppy Anna Madeley; stammering Aidan McCardle; bluff Philip Glenister; mysterious Helen Baxendale.

Our contrary hero is confined to a wheelchair and ailing noisily, but is utterly confident that a murder is imminent. The problem: he knows neither the killer nor their potential quarry. The ending is deftly handled and the atmosphere agreeably sinister, while Suchet's final twirl of the 'tache before he waddles off into the sunset (are we speaking metaphorically? You'll have to wait and see…) ­– or, more accurately, on to ITV3 – is undeniably rather moving. It'll be a brave man who steps into those shoes any time soon, but Suchet himself will be offering a mini-masterclass at 10.35pm with 'Being Poirot'.