Archaeology: a Secret History
Tue Apr 30, 9-10pm, BBC4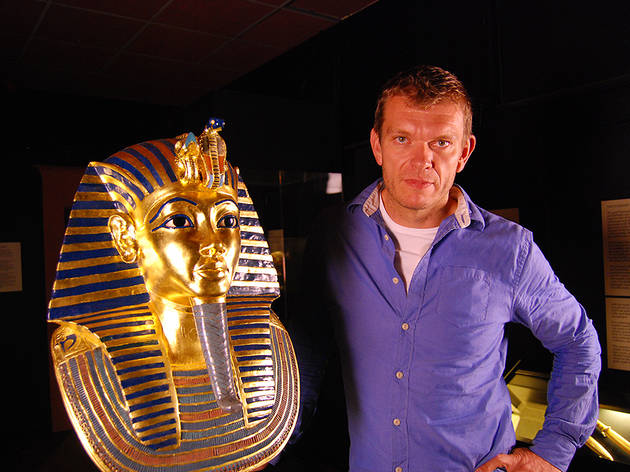 Series one, episode one
Back in the day, when animal fossils were found, it was assumed that the beasts in question had simply failed to make it to the ark in time. The tension that began to develop between sanctioned belief systems and the unknowable futures and pasts of science are at the heart of this new series.

Dr Richard Miles is our guide to a subject that can feel a little dusty in the wrong hands. But time and again in this series opener, Miles locates the implications for human intellectual evolution lying at the heart of discoveries. From Ciriaco de Pizzicolli who worried Italian cardinals back in the fifteenth century to the workmen who found Neanderthal man and 'dropped a bomb on creationism' in the process, Miles suggests that archaeologists are generally intrepid sorts. And if their finds are correctly interpreted, they can shine a light on previously unknown human history.
Sponsored listing
Birds Nest
There's plenty of pedigree to this south London boozer – once upon a time it was called the Oxford Arms, and it played host to the likes of Dire Straits and Squeeze. These days, live music still plays an important part.  That means gigs from Thursday to Sunday every week, plus there are open mic nights every Wednesday. There's variety, too – expect anything from blues, ska and folk to hardcore punk and alt-rock. Probably best to keep an eye on listings, then. Outside of the music there are monthly art exhibitions at their own 'Undercurrents Gallery', alongside a keenly priced daily food menu featuring dishes such as Thai pumpkin soup, Greek salad, chilli con carne, chickpea and spinach curry and a range of burgers. And if you miss the train home? There's a hostel upstairs.
Venue says: "Live music and art on most days every week. Delicious selections of burgers and Sunday roasts. For more info, visit our website."