Atlantis
Sat Sep 28, 8.25-9.15pm, BBC1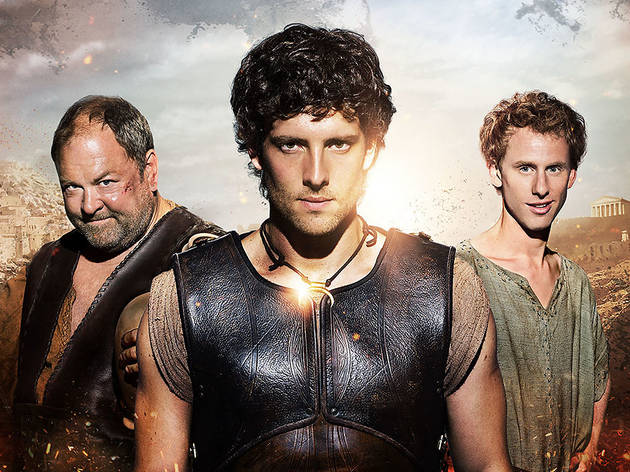 Series one, episode one
Many are called, few are chosen. We're talking, of course, about candidates to fill that tricky Saturday night 'Doctor Who' placeholder slot. 'Robin Hood' and 'Merlin' couldn't quite do the job,so what are the prospects for Howard 'Misfits' Overman's 'Atlantis'?

Well, it certainly nails the generic tone – a kind of portentous playfulness; simultaneously po-faced and light-hearted. And leading man Jack Donnelly – whose Jason finds himself transported from the present into the city of Greek myth – is a charismatic hunk of a hero. But still, this opener doesn't quite muster enough of a balance between humour and horror. For example, we challenge you not to watch an early chase scene without thinking of 'Monty Python's Life of Brian', which we doubt was the intended effect.

Still, Jason's only just getting started. At the moment this feels like a muddle, but maybe it deserves a couple of weeks before we consign it to a watery grave.
Sponsored listing
The Zetter Townhouse Clerkenwell Cocktail Lounge
In décor alone the Zetter Townhouse hotel is exceptional: every surface has something old and lovely on it, like an eccentric collector's country house. The result is one of the most beautiful and unusual bars in London. The short cocktail list was devised by Tony Conigliaro (of 69 Colebrooke Row, Grain Store and Bar Termini), who is known for his experimental techniques and ingredients, but drinks here are fairly simple and restrained. And wonderful. The crowd is always a mix of hotel residents and outsiders, and the generous table spacing affords plenty of privacy. Bruno Loubet's bar food is a decisive cut above the norm. Booking is always advisable, and essential for larger parties and at weekends.
Venue says: "Afternoon tea has landed in Clerkenwell! Try Aunt Wilhelmina's dainty 'Traditional Tea' or Uncle Seymour's heartier 'Gentleman's Tea'."
You might also like