Atlantis
Sat Sep 28, 8.25-9.15pm, BBC1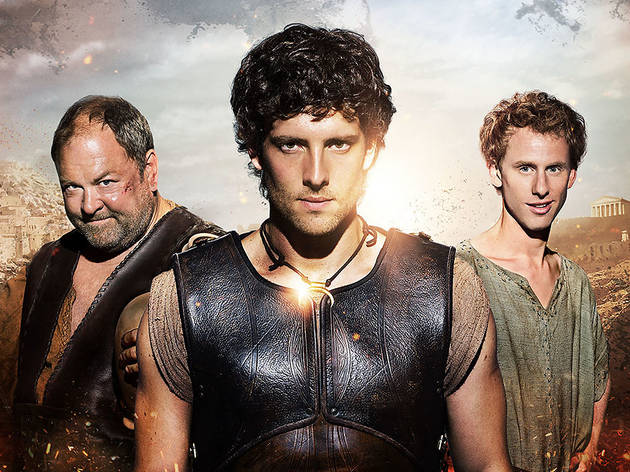 Series one, episode one
Many are called, few are chosen. We're talking, of course, about candidates to fill that tricky Saturday night 'Doctor Who' placeholder slot. 'Robin Hood' and 'Merlin' couldn't quite do the job,so what are the prospects for Howard 'Misfits' Overman's 'Atlantis'?

Well, it certainly nails the generic tone – a kind of portentous playfulness; simultaneously po-faced and light-hearted. And leading man Jack Donnelly – whose Jason finds himself transported from the present into the city of Greek myth – is a charismatic hunk of a hero. But still, this opener doesn't quite muster enough of a balance between humour and horror. For example, we challenge you not to watch an early chase scene without thinking of 'Monty Python's Life of Brian', which we doubt was the intended effect.

Still, Jason's only just getting started. At the moment this feels like a muddle, but maybe it deserves a couple of weeks before we consign it to a watery grave.
Sponsored listing
Roadhouse
It's as much about the music as it is the food and drink at this popular Covent Garden spot. Expect a packed line-up of live acts, DJ sets and the chance for warblers to get in on the act themselves at karaoke nights with a rock slant.   Food wise, it's influenced by the diners and bars of the States. That means nachos, burgers, chicken wings, ribs, fajitas, hot dogs and desserts such as deep-fried vanilla cheesecake, or a chocolate brownie and vanilla ice cream sandwich.  The drinks list goes big on cocktails, with beers such as Amstel, Heineken, Sol and Brooklyn Lager by the bottle.
Venue says: "Join us for our brand new 'Roadhouse Originals' night! We'll be showcasing the latest and most exciting new live acts London has to offer!"
You might also like