Auction Hero
Mon May 13, 8-9pm, BBC2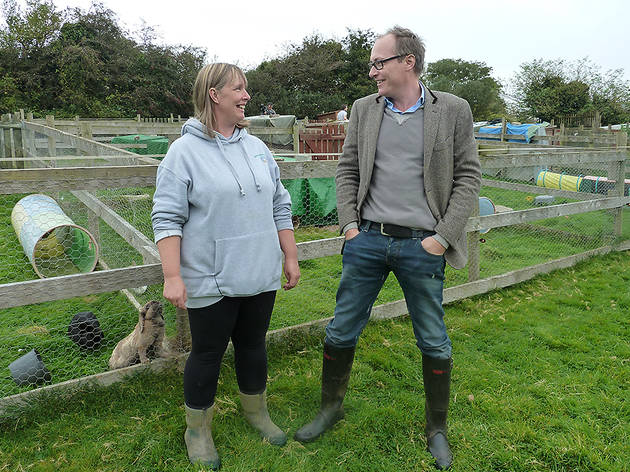 Series one, episode one
Belgravia antiques dealer Andrew Lamberty 'wants to give something back'. Good for him, although since we've also seen him on C4's 'Four Rooms', we hope it's not too cynical to surmise that he also fancies launching a media career of some sort. That impression is reinforced by the format of this new series. Lamberty is aiming to wheel and deal his way towards a profit that he can then donate to worthy causes (tonight, a centre for dementia sufferers and an animal refuge).

The catch? 'I've given myself just three months.' So it's charity, but charity that has to be shoehorned into the bogus time-frame trajectory of a TV show (running across this week). Cue a series of real-life 'Lovejoy' escapades interspersed with excerpts showing Lamberty hanging out with the hopeful recipients of his largesse. Self-indulgent.
Sponsored listing
Wild Food Café
The first-floor setting of this dinky café overlooking Neal's Yard is one of its main draws. On a sunny day, light streams through the wall of windows on to big pine tables that happily accommodate large groups of friends who haven't met yet.  We tried the club sandwich, mainly because it came with the promise of umeboshi (Japanese pickled plum). A promise it remained – whether they forgot to add it or sliced it too thinly it's hard to say, but any flavour was completely untraceable. Disappointing pickles aside, dishes are, on the whole, enjoyable. Just be careful not to be misled by the optimistic-sounding menu – their 'pizza' would struggle to pass as such in any corner of Little Venice. Go there with an open mind and an awareness that the food has been given a title that it might not have earned, and it shouldn't disappoint. At the very least it's nice to leave a restaurant feeling smug that everything you've eaten is actually good for you. Self-righteousness sure can be tasty.
Venue says: "Devoted to vitality. Innovative, organic plant-based food. Now on Uber Eats."
You might also like