Big Fat Gypsy Christmas: Carols and Caravans
Fri Dec 20, 9-10pm, C4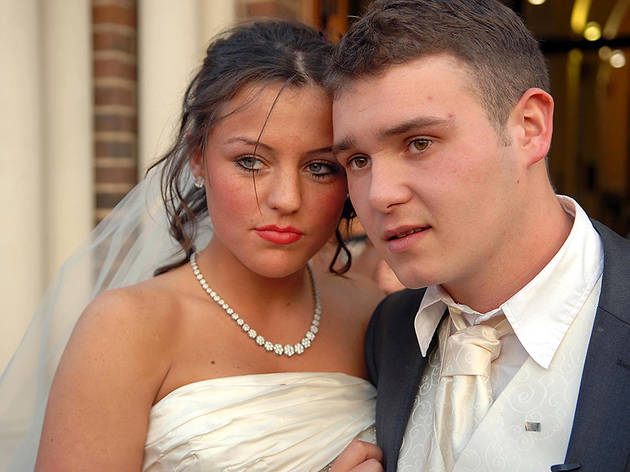 There's little here that won't have you rolling your eyes. Buying knives and tomahawks for a 13-year-old. Standing in a tanning booth without eye protection. Asking for your wedding cake to be the size of a car. The list of awful decisions is substantial, but it's well-worn ground for a strand which has become as insipid as it is mindless. It may not be renowned as a sober commentary on the Traveller community, but if it isn't even enjoyable, what's the point?
Sponsored listing
Bea's of Bloomsbury - Bloomsbury
Bea's of Bloomsbury is a mini-chain of cafés, with branches in Watling Street near St Paul's and Cowcross Street in Farringdon. But this original in Bloomsbury is the best, not least because it's the source of all those spectacular gateaux and special occasion cakes – the busy, and sometimes noisy, kitchen and bakery occupies the rear half of the long and narrow space. Choose your seat in the long corridor facing the counter carefully, as the tables nearest the front bear the brunt of the constant bustle of takeaway customers; further back the room's only slightly cosier. But people don't come to Bea's for the ambience (the tables are wipe-clean bare, though not always spotless) or for the service (frosty on our most recent visit) – they come here for the cakes. Our 'sweet tea' comprised a double-decker of plates; the lower deck a too-crumbly scone with clotted cream and strawberry jam, the upper deck a more impressive display of confections. Among them were a moist cupcake the colour of dried blood; a tiny square of peanut and jam brittle; tiny, jewel-bright meringues; a dice-sized brownie, and some wobbly, caramel-coloured marshmallow. All of these were impeccably made with top- quality ingredients. The Jing tea selection also does the trick. Note: if you place a booking you must order the full afternoon tea (£19), which includes mini-baguettes as well as scones and sweet things. There is also a gluten-free version, available with 48 hours' notice.
You might also like