Britain's Youngest Head Chef
Wed Apr 17, 9-10pm, BBC3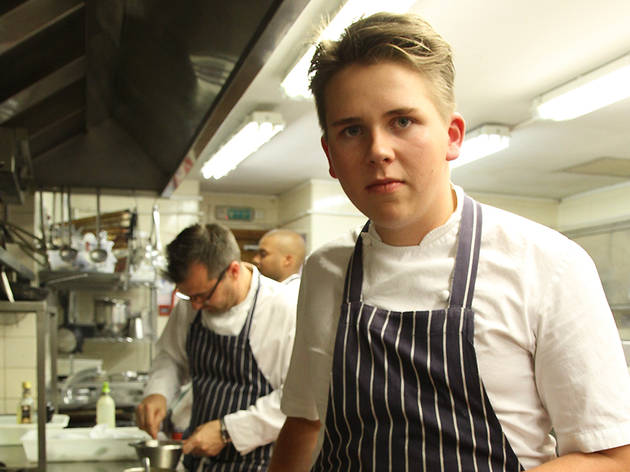 'I would be a liar if I didn't say I thought it was a great PR angle,' he admits, and he's not the only one. Thomas has been pimping himself out (in a culinary sense) since the age of 12, when he worked Saturdays at his local butcher. Now he has experience from working in numerous Michelin-starred restaurants, including Heston Blumenthal's Fat Duck, as well as stints on 'Junior Masterchef' and the 'Great British Menu' under his belt. Thomas is talented and driven – he's out for a Michelin star by the time he's 21 – but his ego is enormous and his arrogance grating.

Still, waiting to see if the precocious tyke stumbles makes for compulsive telly. A few pitfalls may have viewers feeling smug and Fuller pining after those pounds, but Thomas remains determined to become Britain's youngest head chef.
Sponsored listing
Barrio Angel
It's all about street culture at this Essex Road bar - one of three London venues from the Barrio group. The vibe is influenced by urban art and music from some of the world's big cities - London, Lisbon, Miami, Mexico and elsewhere.  Cocktails play a lead role here, not least during the generous happy hours. Options range from the rumshackle (Santa Teresa rum with orange curacao, orgeat, pineapple and lime) to the ram berry jam (homemade raspberry jam liqueur with Stoli vodka, lemon and cava) and the pinata paloma - a mix of tequila, passion fruit, fresh lime, guava and Ting served in a porcelain pinata.  There's an international flavour to the bar food, with wasabi peas, chilli rice crackers and platters of meats and cheeses alongside mixed olives, chips with dips, houmous with pitta and ciabatta with olives and chorizo.  The venue's centrepiece - a '70s caravan with one side lopped off - provides the plum seats.
Venue says: "The first (and some say best) of the Barrio familia Barrio Angel has built a reputation for all things tequila and rum, agave and cane."