Heads up! We're working hard to be accurate – but these are unusual times, so please always check before heading out.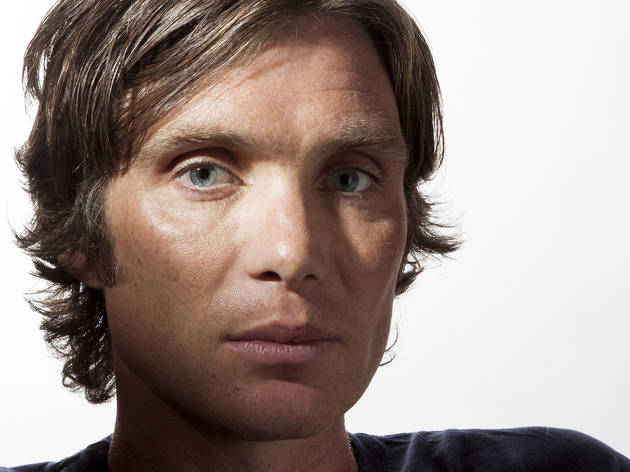 Cillian Murphy interview: 'I'm not afraid to express opinions'
His latest TV role as a dope-addicted 1920s Midlands gangster reflects the Irish actor's unconventional career. He explains how he has avoided the obvious
'It happens quite a lot,' says Cillian Murphy, in reference to an admiring comment his extraordinary blue eyes have once again attracted. This time it's from Time Out's photographer, who, for professional reasons, is obliged to stare deep into the peepers that have drawn a legion of admirers to the startlingly
 attractive Irish actor. But there's much 
more to Murphy than his show-stealing 
face.
He's lived in Kilburn for the last 11 
years and is married to visual artist Yvonne McGuinness (with whom he has two sons),
 but his career has been one of wild
 diversity. It's taken him from the deserted streets of London in zombie apocalypse 
film '
28 Days Later...
' to the mean streets of Gotham ('
Batman Begins
'), via hesitant IRA agitators in his native Cork ('
The Wind that Shakes the Barley
') and one role as a ravishing transvestite in Neil Jordan's kaleidoscopic '
Breakfast on Pluto
'.
Murphy may take professional risks, but he's clearly a shrewd judge of a project. That much is obvious from his latest role in BBC2's big autumn drama series – Murphy's first on television for more than a decade. Tommy Shelby is a soldier returning to Birmingham after the Great War in 1919 to re-exert his family's criminal authority while communists, IRA men and rival gangs jockey for position. Playing like a West Midlands western, '
Peaky Blinders
' (so-called because gang members sew razorblades into the peaks of their flat caps) uses both Murphy's physical and professional gifts – that stillness and quiet authority – to startling effect.
As well as a treat for his fans, 'Peaky Blinders' feels like another milestone in this new golden age of television drama. No surprise, then, that Murphy, perched on a sofa in the ersatz library of a central London hotel, is so relaxed and accommodating. As he says, 'I don't want to do the whole moody shit – that ain't me.'
There's some shocking violence
 in 'Peaky Blinders'. Did you have reservations about that?
'Absolutely. Most of the violence is slow motion, which I hate. It fetishises the whole thing. But [director] Otto Bathurst had a clear vision and he nailed it. I knew we weren't going for realism, and over the six episodes there's more talking than violence.'
Has fatherhood changed the way 
you feel about sex and violence
 on the screen?
'Well, I watch nature programmes and 
find myself weeping, so it's definitely made me vulnerable in some ways. But sex or violence is justified if it's not gratuitous or fetishised. If it's there just to look cool or sexy, I'm out. Although my kids can't watch most of my stuff till they're 18! But I'm not bothered, and they don't give a shit. They're not really interested. It's
 about how good a dad you are.'
Your character Tommy has some 
personal issues...
'He's been through a war that
 changed all wars and seen horrors
 we couldn't comprehend. He's
 emotionally crippled, addicted to 
opium and drinking heavily. But [on
 TV] we're having a rebirth of people
 being interested in complex, fucked-
up characters. You wouldn't want to actually spend time with the guys in "Breaking Bad" or "House of Cards".'
Tommy's described as having 'his mother's common sense and his father's devilment'. What have you picked up from your parents?
'Determination, conviction and self-belief, I guess. And I hope a sense of humour. I come from a long line of teachers who always appreciated the arts. 
I needed to rebel against them as most teenagers do. Messing around at school, getting into trouble. I was always playing the fool – it was a form of self-expression for me. I studied law for a year under pressure from my parents to get a proper job, but I profoundly knew that it was the wrong thing to do. So the real rebellion was leaving college and playing music.'
Yet your band turned down a deal with London label Acid Jazz. Was that mad?
'No! I know we would have been dropped, hated each other, developed drinking problems: the full Spinal Tap. I realised the ceiling of my talent as a musician compared to the bands I loved. There was more possibility for me in acting, with live theatre – the sense that something magical could happen in a room. I love it. I was probably annoyingly confident as a young actor, even though I didn't go to drama school. But my only big hang up is classical theatre, which I've never done. I feel very inadequate about that.'
Did you feel that you were escaping a traditional Irish Catholic upbringing?
'I was baptised and confirmed and all that, but
 I came into adulthood just as the Catholic church was losing its grip. When I did [Ken Loach's IRA drama] "The Wind That Shakes the Barley", I realised that people were involved on my mother's side – a cousin was killed – but we weren't a political family in my era.'
Did the furore around that film (Murphy plays a reluctant IRA volunteer who has to execute a so-called 'traitor') put you off playing overtly political roles?
'Not in the slightest. I thoroughly enjoyed all that! But ultimately,
 I make entertainment. If it's got 
a message, great. If it elicits an emotional response, that's brilliant too. I have points of view and beliefs, but that's my business. I'm not afraid to express opinions, but I don't feel the need to be controversial for the sake of being controversial. I've always wanted to be judged on my work. Nowadays, it's very hard to just be an actor – so much else is required of you. You're supposed to be an ambassador, a role model... even a model.'
Have you never been tempted by the other side of acting – the adulation, the fame?
'No, I've always been pretty adamant about it. An A-lister like Matt Damon is the most defiantly normal guy and one of the most successful actors in the world. I admire that – and if you
 do that relentlessly enough, the wrong sort of people get bored. People will come over and say hello or ask for a photo, but it's never an inconvenience.'
Is that why you lead such an un-starry life in the Irish enclave of Kilburn?
'I never intended to move here – I came with my wife and then we stayed. Kilburn's a good spot, quite gentrified now, but on the High Road there are places where you'll only hear Irish accents. I don't know if that's a good thing or not but I like living in a world capital: the anonymity that it affords you and the access to culture.'
Would you like to take on an out-and-out commercial project again, after playing the Scarecrow in three Batman films?
'I'd love to have a go at shouldering a big blockbuster. I'm 37 now, and the drive and hunger to make good, exciting work is still there from when I was 20. But I'm wiser – no actor has a flawless sheet, so you just try to stick to your principles. And allow yourself to fail.'
'Peaky Blinders' starts on Thursday September 12, 9pm, BBC2.
Read our review of 'Peaky Blinders'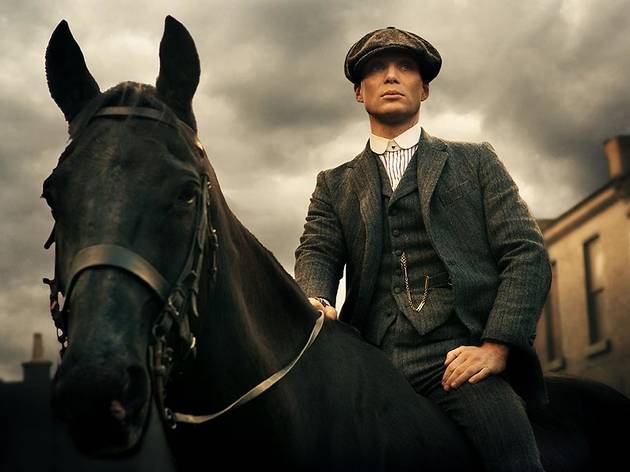 So well imagined and presented is this hellish world that there's a danger of style over content with 'Peaky Blinders' – not least when it comes to the sparing but still shocking slo-mo violence. But stick with it – the cast is superb and the plot, as it shakes off a few early clichés, becomes truly absorbing.