Coming Up: Doughnuts
Mon Jul 22, 11.10-11.45pm, C4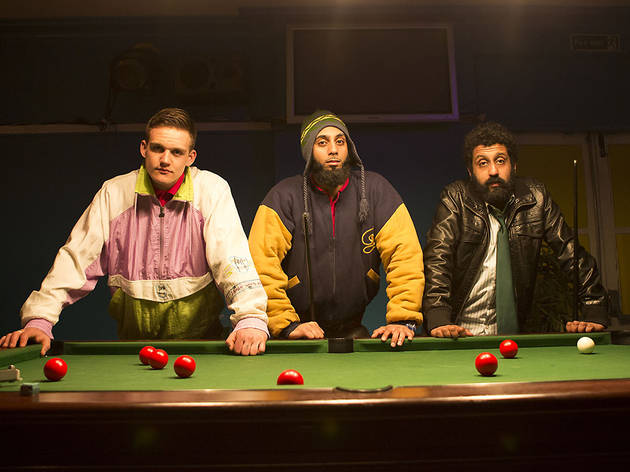 Series eight, episode four
Adeel Akhtar ('Utopia') puts in a winning performance in this simple but charming short film from Simon Neal. He's Baz, a supermarket worker who's finally landed a promotion. Pregnant wife Roxy sees this as their opportunity to move out of Baz's mother's home; he's less keen. 'Doughnuts' follows a short but significant time in Baz's life when he's subtly rebelling against the pressures of impending responsibilities.

Weighty personal issues are conveyed with a light, humourous touch and physical comedy abounds – minor incidents and accidents are played for big laughs and there's a touch of stoner humour. Baz seems like one of those luckless types, but is he passively letting misfortune spiral around him?

This character isn't unlike Akhtar's 'Four Lions' persona: indecisive, naive yet well-meaning – and very funny. Wahab Sheikh provides amusing support as his hapless workmate while Indira Joshi ('The Kumars') is the disapproving mother-in-law.
Sponsored listing
Roux at The Landau
The high-ceilinged oval dining room designed by the late David Collins instils a real sense of occasion on entry; this is just the place to celebrate an anniversary or go on an important date. Service on our visit was witty and courteous, though not always as attentive as it could have been. We needed to remind the waiters to bring the second glass of our half bottle of white wine – included in the menu du jour, which offers three courses for £45. A chilled vichyssoise starter was a perfect blend of delicate flavours and textures. Main course of duck leg served with cherry and pecan relish was a stunning testament to chef Chris King's status as a rising star: the skin crisp and flavourful without being greasy, and the meat succulent. Less successful was a starter of white boudin with chorizo, which looked interesting yet tasted of little. Braised featherblade steak (from the shoulder), though decent enough, didn't induce carnivorous ecstasy. The clear winner of the dessert selection was caramel ice-cream. Roux at the Landau is perhaps more of a gamble than it should be, but is still, ultimately, a worthwhile bet.  
You might also like