Das Auto: the Germans, their Cars and Us
Sun Aug 4, 9-10pm, BBC2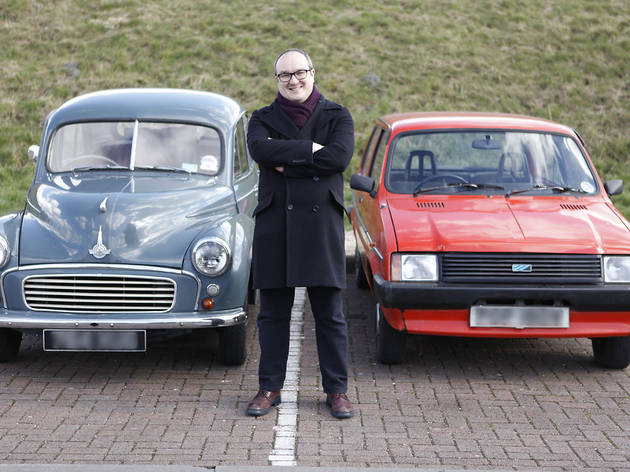 From the inimitably choreographed chases of '
The Italian Job
' to the armchair antics of 'Mr Bean', the Mini Cooper has become an indomitable British icon. A spacious yet reliable car that, to this day, is made in the Oxford car factory where it was born. The Mini brand is, of course, now owned by BMW. But that's not all, says historian Dominic Sandbrook in this fun paean to the teutonic motor industry: even the stalwarts of Bentley and Rolls Royce belong to German companies. And that's just the beginning.
Starting with the Volkswagen Beetle at the end of the Second World War and leading up to the present day, the tale of the German car also serves as a handy primer on the Eurozone and, perhaps, provides some answers as to why the Germans are doing so well at the moment, while the rest of the EU flounders a bit. It also showcases some of the most beautiful automotive design around. As part of BBC2's Germany season (which continues at 9pm on Monday 5 with a Rick Stein special), this is a great addition to the post-'Top Gear' slot.
Sponsored listing
LLS Café
Signage for this clean food café is so subtle, we walked past it twice. Once inside though, the welcome was warm and the room full of light. Mismatched furniture is carefully chosen for its style and you can sit at one of three tables, or perch on stools overlooking Heath Street and watch the world go by. The all-day menu features smoothies, juices and breakfast bowls, layered salads in jars (yes, jars) and toasties. We tried the chicken and pearl barley salad with blueberries, blue cheese and walnuts, and a falafel toastie. The salad was a revelation with a simple balsamic and olive oil dressing – a surprisingly appealing blend of flavours and textures. The toastie was tasty but a bit on the dry side and I was glad I'd agreed to go halves on mains with my companion. Coffees and juices were on top form and the array of desserts was spectacular, although sadly, our two choices delivered more on appearance than flavour, with a tiramisu missing the customary creamy layer and a chocolate tart featuring the slightly bitter aftertaste of sesame. That said, it's impressive what they deliver from such a small kitchen, visible through a sparkly bead screen from the café.
Venue says: "For the whole of November, our 'mama avo' will be made with a Syrian twist in support of Unicef for the children of Syria."
You might also like