Does TV get London right?
We asked you to come up with those TV shows that best summarise your experiences of London – as well as a few that get it horribly wrong…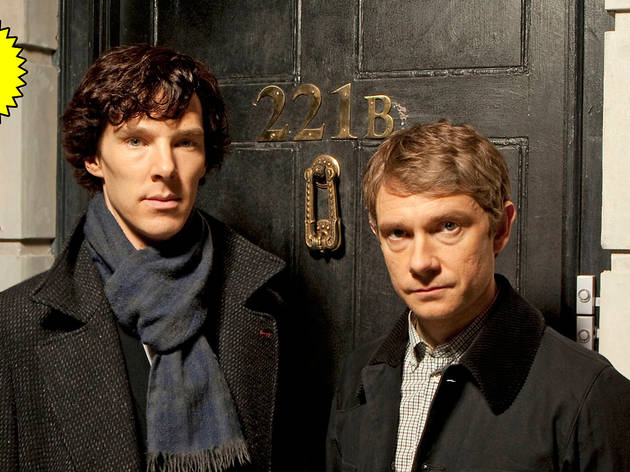 1/26
True genius. This show gets you into the true nitty-gritty craziness of London without trying to portray a 'perfect world' view of the city. It's dark, it's dirty, full of one-way streets and endless commuters. Stephanie Kiens, 28, west London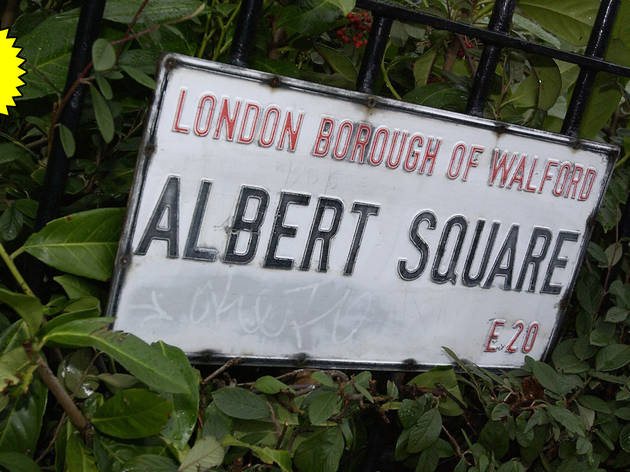 2/26
I'm a dedicated fan, but 'EastEnders' is the most contrived version of London ever. Nobody owns a washing machine! Azra Hussain 34, New Cross Gate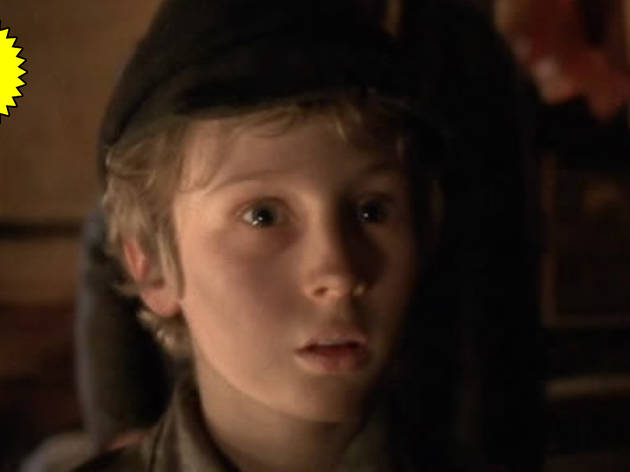 3/26
This 1999 mini-series is the kind of show I grew up watching while living in the Netherlands and which initially introduced me to the city. Even though it wasn't filmed in the city, it's what London is truly about to me. Zarina De Ruiter, Hither Green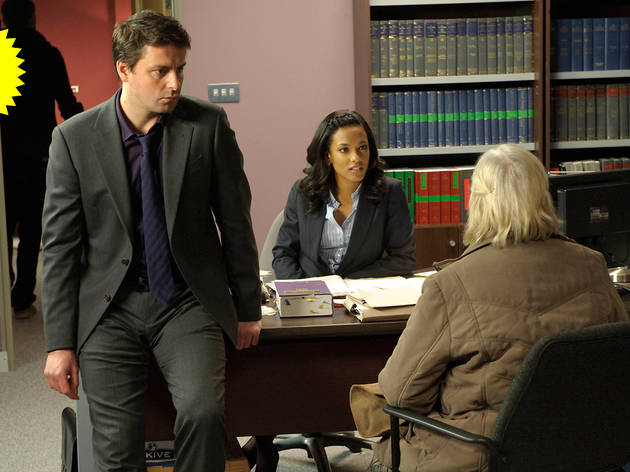 4/26
Never have I overheard a team of hack lawyers cavalierly discussikng a confidential case about a disembowelled chimney sweep from Barking in the middle of a Camden street. Nor do all Londoners walk around in a perpetual state of fear or wearing entirely grey outfits… Kate Callaghan, 23, Stoke Newington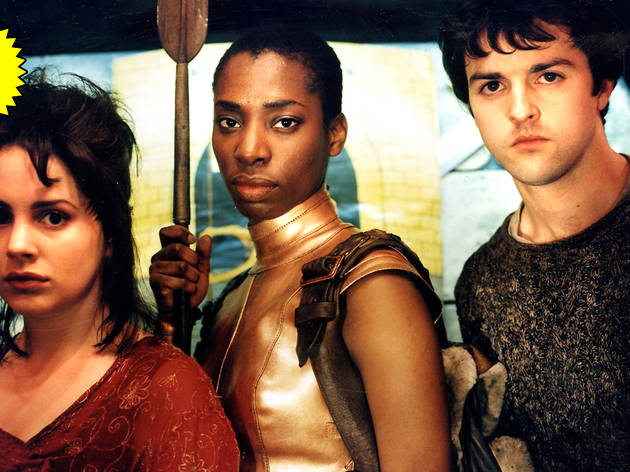 5/26
Neil Gaiman's series really sold me on a side of London I'd never considered – the names that, in this case, have starkly different meanings. Old Bailey and the Angel Islington are actual characters, while Knights Bridge takes on a very different and sinister meaning. The show featured a reality under our own: London Below, which normal people are conditioned not to notice even as the action goes on right under their noses. That, for me, is one of the quintessential things about London: the idea of a whole other lifestyle/community/world happening no more six feet away at any one time (like the rats, I suppose). And that very British suspicion that they might be having better time. The production values age this show horribly, but its images and ideas changed my 1996 eyes forever. I'm now programmed to imagine the alternate meanings of any tube station I pass though and keep a keen eye out for anything by series creator Neil Gaiman. Tom Neale, 31, Hampton Wick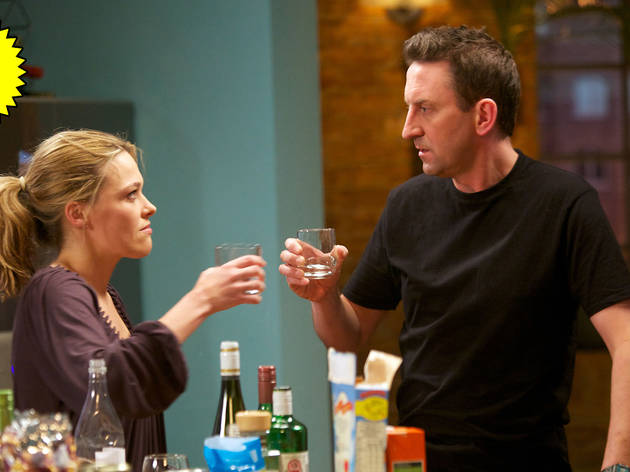 6/26
Lee Mack's quick-fire gagfest is one of the better mainstream comedies of recent years. However, judging by the establishing shots, Lee and Daisy – he unemployed (or doing a sitcommy job - ice cream seller! dog walker! clown!), she a middle-income office worker – appear to live on the fiftieth floor of the Gherkin, presumably sandwiched between a Hedge Fund Director and a Russian Oligarch. Not your average London flat share, is it? And where do Lee and the equally potless Tim drink? Not the local London boozer like Gary and Tony in Men Behaving Badly, or Tony and Sid in Hancock's Half Hour. No. They drink in a champagne bar! (Must be those exorbitant BBC salaries the Daily Mail is always on about). A small dose of reality wouldn't go amiss. Michael Curle, 33, Wandsworth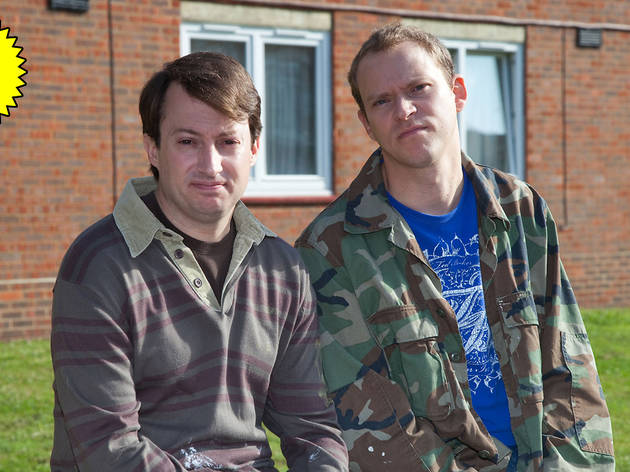 7/26
A pretty good example of my London experience so far: I moved here after university, lived in strange but wonderful places with friends, got up to mischief, had many a good night out and have plenty of great stories about our quests to find girlfriends! I'd like to think I'm the Jeremy type but I'm probably more like Mark… Scott Stafford, 30, Hackney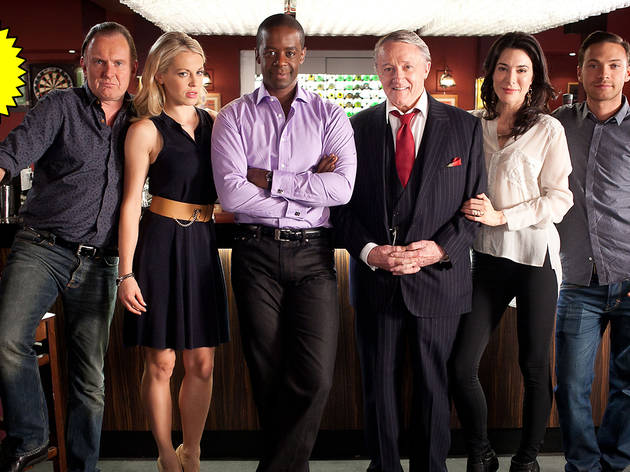 8/26
Slick, beautifully filmed and acted – but completely unrealistic when it comes to most of us. Most of us aren't as witty and beautiful as these grifters (although we come close). Nor do we steal money, modern Robin Hood-style, for a living. But 'Hustle' does show off the city at its sexiest; even if the glinting lights of the Gherkin and Canary Wharf may not show the side of the city that most of us experience, we can look on proudly and say – without completely lying – 'that's where I live!'. Helena Horton, 19, Kings Cross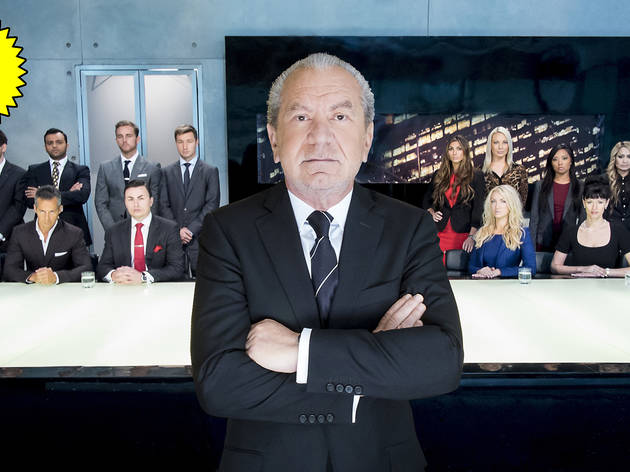 9/26
'The Apprentice' sums up the thriving commercial centre as well as the harsh realities of the London working world, as well as travelling to both unique areas and tourist centres, capturing the diverse personalities that make up the city. Laura Cook, 27, Elephant and Castle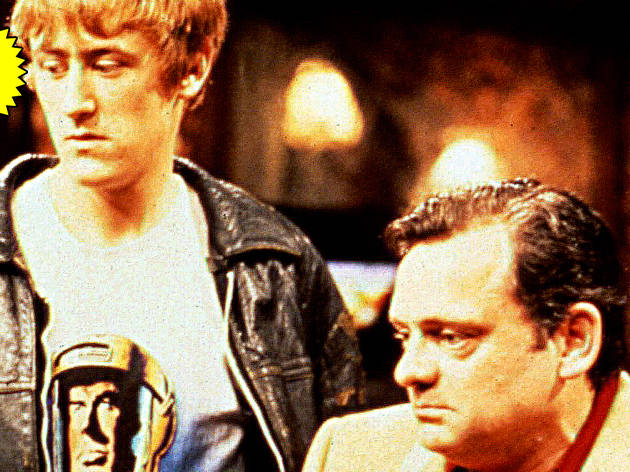 10/26
'Only Fools and Horses' is nothing like your city. How can it be? When SE15 council estates now line the windows of Foxtons? When 'Peckham Spring' is probably a subsidiary of Coca Cola? Or when your only actual experience of an accent that thick was while chasing after your phone? The last time you heard 'luvvly jubbly' was when you got badly burnt at some second-rate market stall. Alexander Eden, 26, Paddington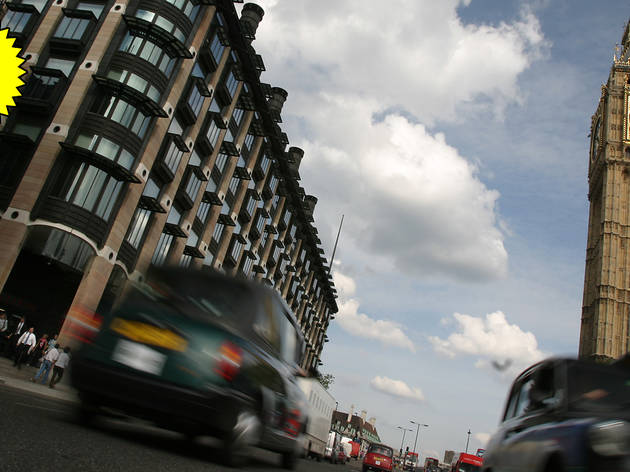 11/26
The capital's equivalent of another ITV current-affairs stalwart, 'World In Action'. For well over 25 years, it prodded and probed our beloved city, highlighting issues that were – or should have been – important to all of us. I've never quite forgiven the ITV top brass for cancelling it. Fiona Hewlett, 43, Essex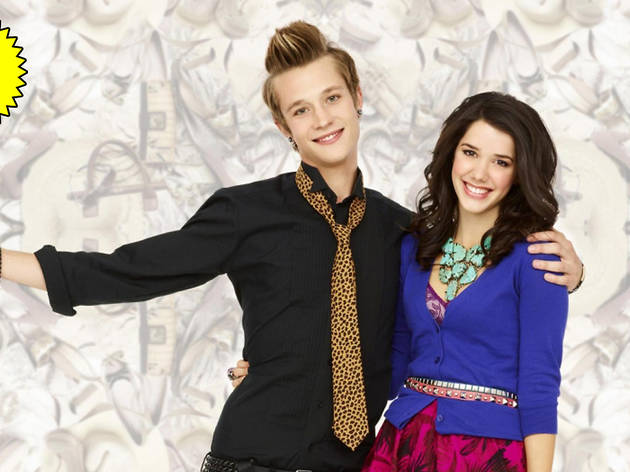 12/26
I roll my eyes at American TV shows when they have an episode or story arc set in London and pretend that it's comprised only of Big Ben, Buckingham Palace and Notting Hill. 'Jane by Design' had the lead character running in high heels from one landmark to the other in minutes. It's a very lazy way of showing the city to an overseas audience. Zarina De Ruiter, Hither Green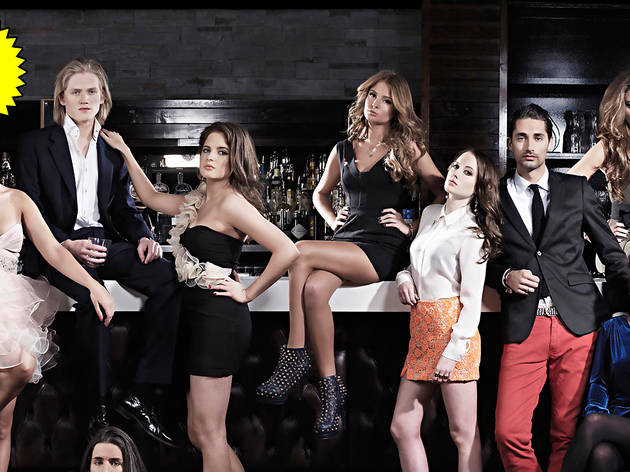 13/26
Makes absolutely everything in London look so glossily coffee-table photo book beautiful, even if the people are wretched. Although I do have a bit of a soft spot for Mr Boulle. Just don't tell anyone. Fiona Hewlett, 43, Essex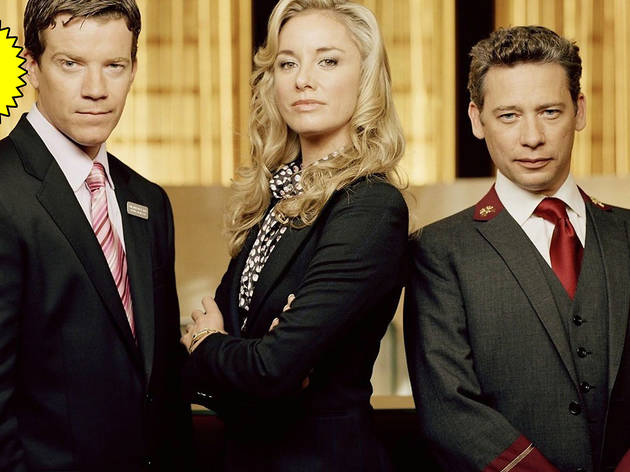 14/26
This would-be glamorous drama about a high class hotel only ever came off as cheap and shallow. It suggested that anything is possible in London as long as you have the money. For me the whole point of living in such a multicultural capital is that anything is possible round the next corner regardless. Infinite money wouldn't hurt your chances – but if you had it, why would you cocoon yourself in the sham corridors of Hotel Babylon? Tom Neale, 31, Hampton Wick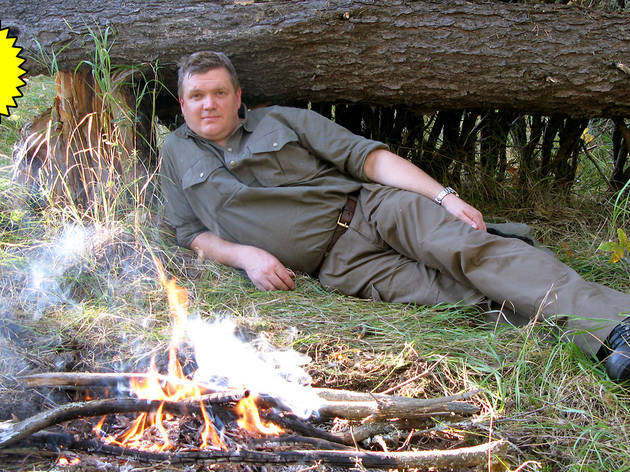 15/26
Let me qualify this. London was a vast, unwelcoming landscape when I first arrived from Manchester. Hard to know where to go, harder getting there and harder still having a social life with the high prices. However, after climbing the learning curve and making a few friends it got easier. Inspired by Ray's improvisation and nerve, I used a bit of local knowledge and a fast step to turn challenges into adventures. And London never runs out of adventures. James Shannon, 28, Wimbledon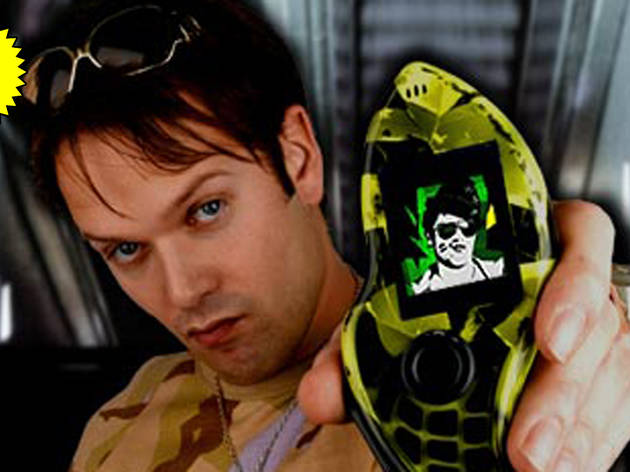 16/26
As a north-east Londoner, it's very close to my heart and seems to become more and more relevant as time goes by. It is a London filled with fun, fashion and frivolity and heaps of pretension. A perfectly apt observation for a city filled with people constantly trying to be innovative and edgy – not that I would necessarily consider that a fault! Dominique Sisley, 24, Finsbury Park
17/26
I love London and never see myself leaving, but I've never come across a close community like Albert Square. Scott Stafford, 30, Hackney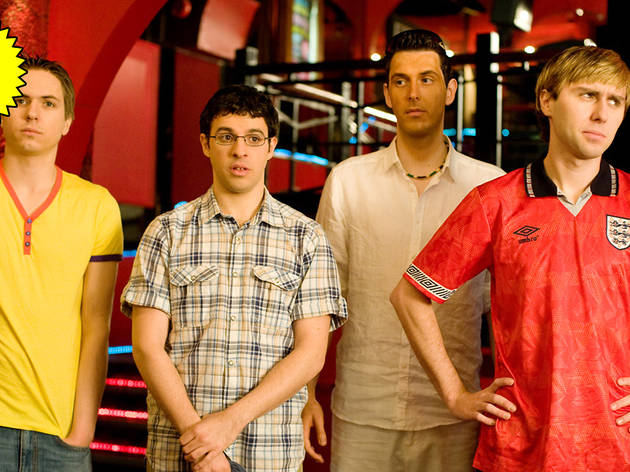 18/26
This show knows that most of us don't live in London-y London – rather, that that we live around the not-quite-so-nice edges. It also showcases that slightly risqué, self-depracating humour that we're pretty proud of. And it showcases some great English music ion the soundtrack, with Jamie T, Kate Nash and The Libertines and The Ting Tings being typical modern bands that you think of when you think of London – even The Jam. And their parody of 'Going Underground' stands out, capturing the anger that a lot of us experience taking the tube every day! Helena Horton, 19, Kings Cross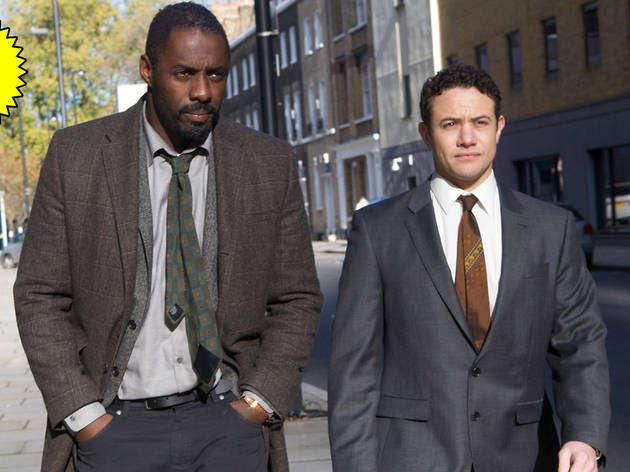 19/26
'Luther' is London. Complicated, intimidating, unforgiven and unforgiving. Not playing by the rules, not always pretty, but it gets the job done. Sure, you'd run a mile if you saw him in an alley, but you'd also sleep like a baby knowing he had your back. Alexander Eden, 26, Paddington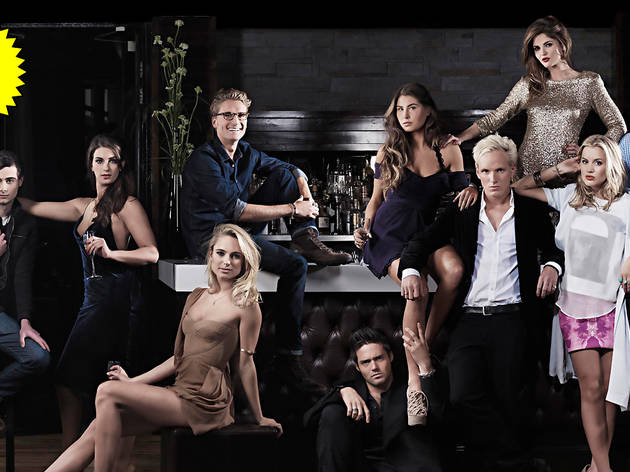 20/26
If I didn't live in London and watched 'Made in Chelsea', it would give me the complete wrong perception of what London life is like. Laura Cook, 27, Elephant and Castle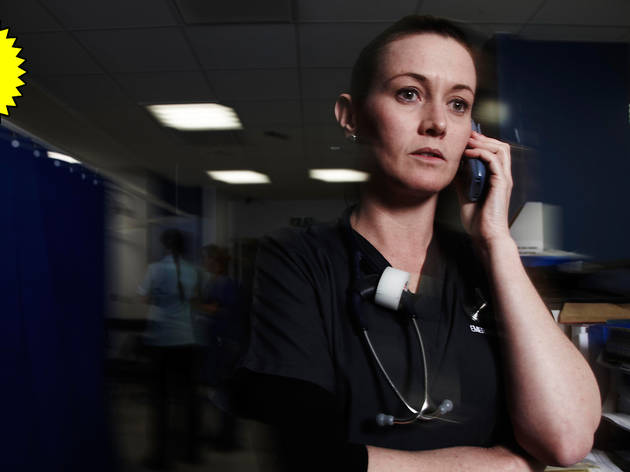 21/26
Despite London's reputation for being unfriendly, this documentary shows we're actually quite a soppy bunch. Granted, we're pretty accident prone, but we're there for our nearest and dearest when it matters most (if Game of Thrones isn't on, that is). Kate Callaghan, 23, Stoke Newington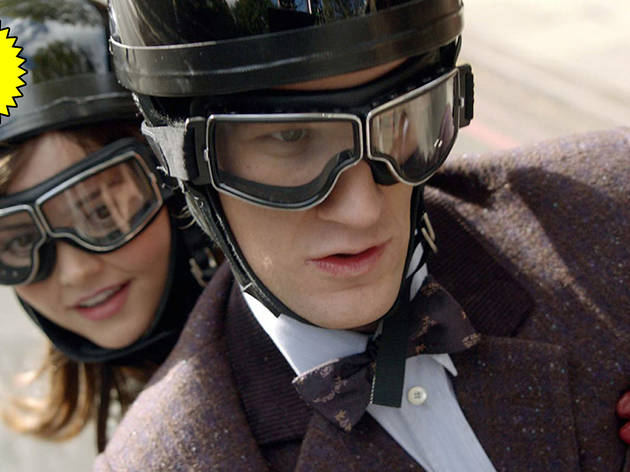 22/26
This recent London-set season opener did a stellar job of showcasing the city's atmospheric strengths. By incorporating scenes on the South Bank, in a local breakfast cafe, in secluded suburban areas, in offices high above the streets and atop the Shard itself, it captured the vast variety of London experiences, where subtlety and grandeur interweave wherever you look. Tom Buxton, 19, North Kensington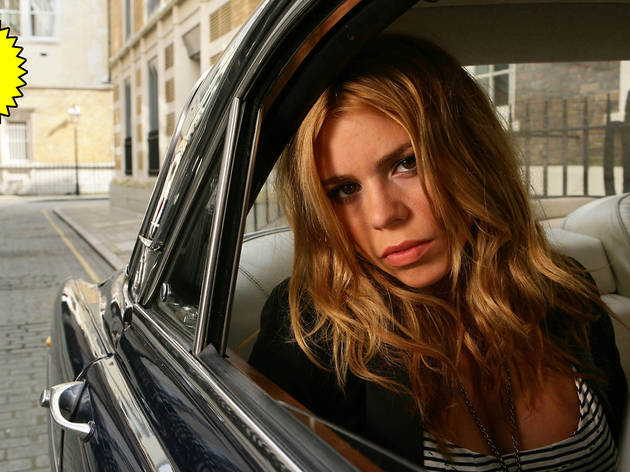 23/26
Hats off to Billie Piper for handling such an 'interesting' role, but this adaptation of Belle du Jour's books paints a very rosy view of prostitution. The series doesn't take younger viewers into account, who might not be so aware that not all call girls can afford to live in a lovely flat, wear designer lingerie, get cabs everywhere… Stephanie Kiens, 28, west London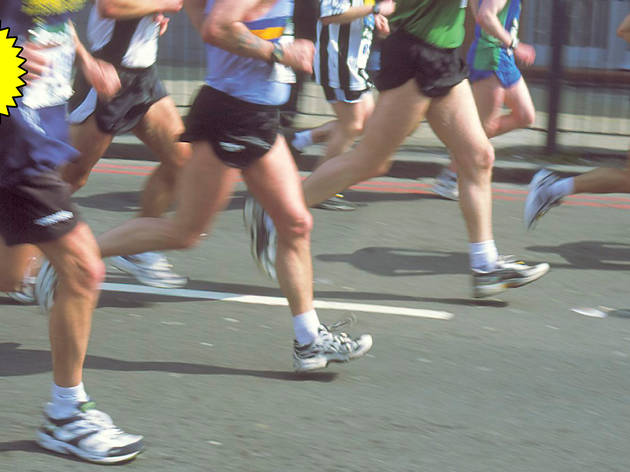 24/26
If I'm not up there on the course spectating, I'm sitting at home being inspired and over-emotional in equal measure. What a show, and what a way to display all that is best about London and its people. Fiona Hewlett, 43, Essex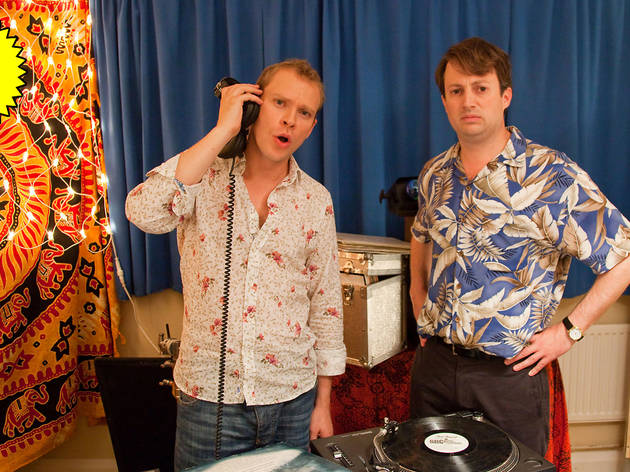 25/26
Mark and Jeremy are living the true London flat share experience... in a scruffy two-bedroomed flat in Croydon. This is the real capital. Grimy and concrete-heavy, sometimes dangerous (check the all too realistic scene where Mark gets his mobile nicked by a couple of kids in an underpass). Yet there's also size and adventure and LIFE. Bustling pubs and sticky-floored clubs. Sex and drugs and piled-up pizza leaflets. And, God, anyone who's spent time on the Camden crawl or in Shoreditch has probably seen a band as bad as Executioner's Bong. Along with plenty of other good ones. Because London has everything, both good and bad. That's why it's so special. Michael Curle, 33, Wandsworth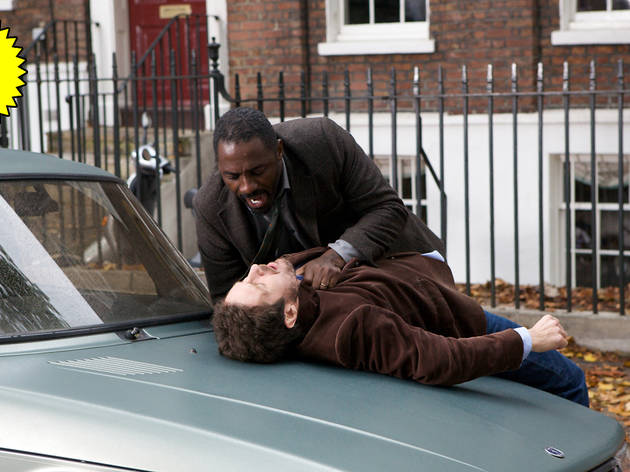 26/26
It's brilliant, but come on! Perverted serial killers lurk in every attic and in wardrobe. It's obsessed with showing only the ugly parts of London (filthy tower blocks, canal paths and junkyards). The locations are weirdly arranged: Luther walks down Holloway Road and into a building somewhere in Bow. And he lives in a huge beautiful, detached house. By himself. That REALLY wouldn't happen. Dominique Sisley, 24, Finsbury Park
'
Mary Poppins
' may be the most famously skewed cinematic take on the capital, but television has had a few shockers of its own when it comes to getting London right – as we found out when we asked for your examples. But among the 'Hotel Babylons' and the 'Hustles' lie a few shows that have absolutely nailed your experiences of the Big Smoke. And no, we don't mean 'Big Brother'. Feast your eyes on this assortment of pinsharp interpretations and flabby misfires – then have your say below.
More to explore
Snap up exclusive discounts in London
Time Out's handpicked deals — hurry, they won't be around for long...