Downton Abbey
Sun Sep 22, 9-10.30pm, ITV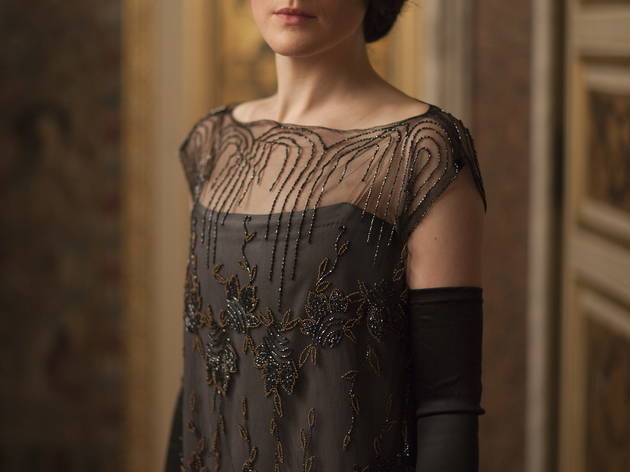 Series four, episode one
Even hardcore 'Downton'-ites would concede that things went a little downhill over the course of the last series, climaxing in that excruciating cricket match and the heavily signposted passing of Dan Stevens's heir apparent, Matthew Crawley. So we're pleased to report that this fourth series tries something a little different, at least initially.

Minor chords and sepulchral photography scar the opening credits, as Downton struggles to emerge from the shadow of death. Mrs O'Brien's surprise departure has Cora reeling and Rose plotting. A new nanny for Downton's two children makes a mixed impression. And Mary is wondering around like an entitled Mrs Danvers, spreading inadvertently hilarious ill-will wherever she ghosts.

As always, almost every character is given some sort of subplot, but the early series' lightness of touch is still lacking and the plotting remains inordinately laboured and often plain lazy. After all, why have silence when there's exposition to be spouted? It's hardly a coincidence that, as guiltily enjoyable as Thomas's panto evildoing remains, the most affecting moments are the most underplayed. Mary and Carson share scenes that resonate and engage more than any ongoing inheritance debate or – sacrilegious though it may be to say – putdown from Maggie Smith ever could.

Still, the show has clambered out of the darkest depths of the Christmas special and attained the dizzy heights of throwaway mediocrity. Could the comeback be on?
Sponsored listing
The Life Goddess Store Street
More of a kafeneon than taverna, this new Bloomsbury deli is worth a visit just to peruse the many Greek food products and small-producer wines for sale. If you decide to linger, there are printed menus in the airy dining space – but it's easier just to go to the counter, point and order, as you would in Greece. There are more types of Greek filled pies than there are Greek islands; this version of spanakópitta has dense flaky pastry but a light spinach filling. A greek salad had all the right constituents in exactly the right amounts, and was only let down by some under-ripe, northern European tomatoes. The koulouri bread (sesame covered 'bagels') is a savoury snack worth trying, chewy and pliable. The greek coffee can be ordered sweet, without sugar, or – if you're not sure – 'metrio', which is medium.  
Venue says: "Our aim is the harmonious coexistence of Greek hospitality and Greek healthy diet. Enjoy Greek wines, pastries and our in-house deli!"
You might also like