Downton Abbey
Sun Sep 29, 9-10.05pm, ITV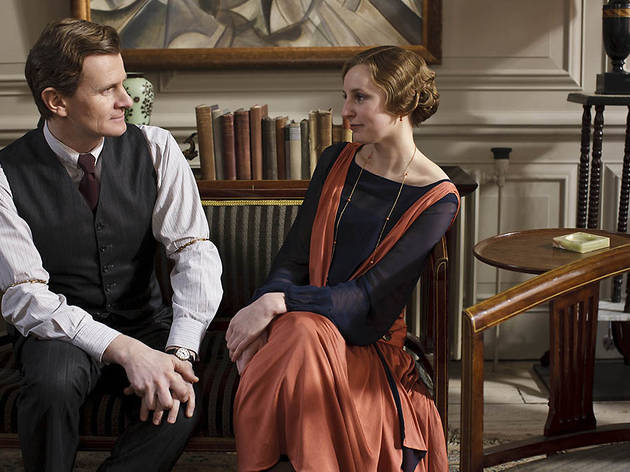 Series four, episode two
It's rarely remarked upon but, to the casual observer at least, 'Downton Abbey' is really funny. It's probably a combination of the absolute solemnity with which its major incidents play out and the shameless emotional manipulation embodied in the incidentals – the music, for example, verges on self-parody.

After last week's scene setter, a few plotting timebombs are planted tonight – poor Mr Molesley has fallen on hard times (cue literal violins) and looks likely to be patronised to within an inch of his life. A visit to one of York's hottest nightspots seems sure to have lingering repercussions.

But more significantly, there's word from Matthew! From beyond the grave!! And it's a word that might just drive a wedge between Mary and Robert. Generally, it's business as usual, drifting along like the immaculately staged, complacent, button-pushing, middle England-pacifying Sunday night catnip that it is.
Sponsored listing
New Mayflower
A Chinatown stalwart, the New Mayflower is a cavernous venue, set over two floors and several rather small rooms. The red-carpeted, white-walled interior is drab and could use a little updating. Nevertheless, the kitchen is capable of producing Cantonese cuisine to a high standard, if you know what to order. Sadly, a certain proportion of diners here (tourists wafting over from Piccadilly Circus) do not, and are nudged towards the lacklustre set meals. A dish of succulent clams with a mild chilli and salty black bean sauce was the star of our meal. We also enjoyed a home-style steamed minced pork patty, studded with water-chestnuts and topped with salted egg. Emperor chicken, ordered from the menu written only in Chinese, was fine, but the accompanying ginger and spring onion sauce lacked salt. Finally, a plate of stir-fried water spinach was too oily and contained no trace of the fermented beancurd sauce we requested. The generous portions resulted in plenty of our dinner being boxed up and taken home. On our weekday visit the restaurant was packed, causing cramped seating conditions and leading to inattentive service. We've had such problems here before.  
Venue says: "One of Chinatown's original venues, serving traditional Cantonese and Peking dishes, daily dim sum, handmade cheung fun and BBQ meats."
You might also like