Downton Abbey
Sun Sep 29, 9-10.05pm, ITV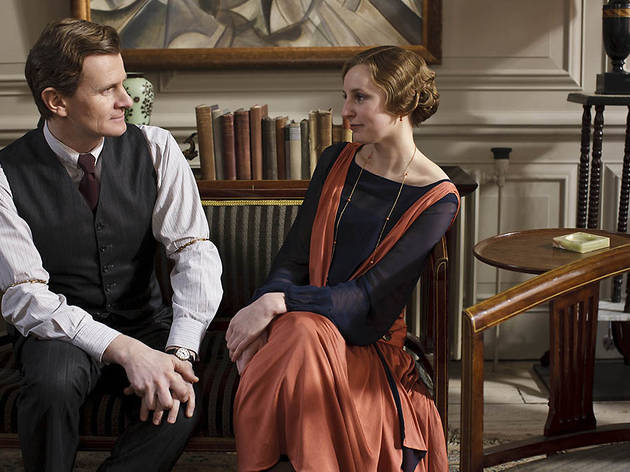 Series four, episode two
It's rarely remarked upon but, to the casual observer at least, 'Downton Abbey' is really funny. It's probably a combination of the absolute solemnity with which its major incidents play out and the shameless emotional manipulation embodied in the incidentals – the music, for example, verges on self-parody.

After last week's scene setter, a few plotting timebombs are planted tonight – poor Mr Molesley has fallen on hard times (cue literal violins) and looks likely to be patronised to within an inch of his life. A visit to one of York's hottest nightspots seems sure to have lingering repercussions.

But more significantly, there's word from Matthew! From beyond the grave!! And it's a word that might just drive a wedge between Mary and Robert. Generally, it's business as usual, drifting along like the immaculately staged, complacent, button-pushing, middle England-pacifying Sunday night catnip that it is.
Sponsored listing
Mac and Wild
Veniphobia. It's not an official phobia, like arachnophobia, agoraphobia or my personal favourite, omphalophobia (the fear of belly buttons). But it should be. We all know someone who suffers from it: an irrational fear of venison.   Mac & Wild is the cure. A cosy Fitzrovia newcomer with a Scottish heart, it specialises in wild deer that has none of the off-putting 'gaminess' people associate with venison -- it also happens to be mind-bogglingly tender. Most of the meat comes from co-owner Andy Waugh's father's estate, the rest from other trusted highland hunters, all of whom use state-of-the-art refrigeration techniques. On our visit we watched a waiter convince a table of fashionistas to go for venison, rather than beef chateaubriand: 'if you don't like it, I'll take it off the bill.' They devoured every morsel.    Mac & Wild's origins date back to 2010, when Waugh drove down to Borough Market with a van-load of raw deer meat. This led to him selling venison-based street food (as 'The Wild Game Co') at markets and pub residencies, before finally opening a 2014 pop-up. It was so popular that within weeks Waugh and his team were looking for a permanent site.    The result: Mac & Wild, a stylish place filled with rough-hewn wood tables, bare bricks, and modish lighting. The Scandi-leaning Scottish food it serves (the chef is Danish) is mostly sensational. In addition to terrific venison 'steak frites' (£11) and order-by-weight chateaubriand, there are beefy alternatives
Venue says: "MAC-MUSSEL MONDAYS AT MAC & WILD! Every Monday, lunch and dinner, bottomless Shetland mussels, a glass of wine, and bread or chips for £20!"
You might also like