Downton Abbey
Sun Sep 29, 9-10.05pm, ITV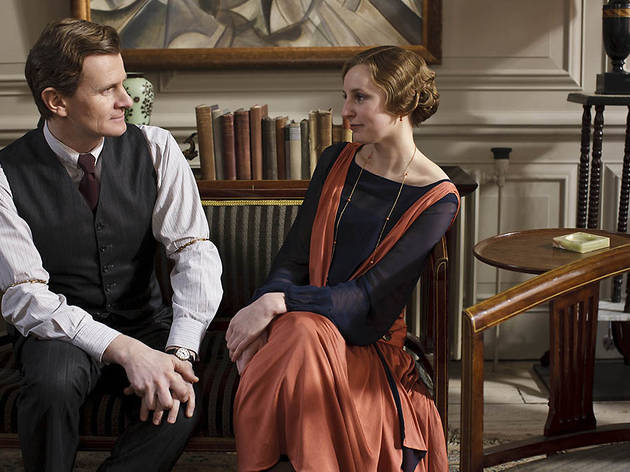 Series four, episode two
It's rarely remarked upon but, to the casual observer at least, 'Downton Abbey' is really funny. It's probably a combination of the absolute solemnity with which its major incidents play out and the shameless emotional manipulation embodied in the incidentals – the music, for example, verges on self-parody.

After last week's scene setter, a few plotting timebombs are planted tonight – poor Mr Molesley has fallen on hard times (cue literal violins) and looks likely to be patronised to within an inch of his life. A visit to one of York's hottest nightspots seems sure to have lingering repercussions.

But more significantly, there's word from Matthew! From beyond the grave!! And it's a word that might just drive a wedge between Mary and Robert. Generally, it's business as usual, drifting along like the immaculately staged, complacent, button-pushing, middle England-pacifying Sunday night catnip that it is.
Sponsored listing
The Table
This slick café not far from the Tate Modern serves excellent breakfasts and brunches. A chargrill dominates the open-plan kitchen, but those wanting something lighter than a cooked brekfast should look to the selection of fruit-yoghurt-muesli combos. Weekend brunches see the likes of buttermilk pancakes, sweetcorn fritters and The Table's signature 'stack' featuring home-made baked beans, chorizo, poached eggs, hollandaise and red pepper pesto.
Venue says: "In case you missed the news we have opened a new bar within the restaurant – ingeniously called 'Under The Table'."
You might also like