Drifters
Thu Oct 31, 9-10pm, E4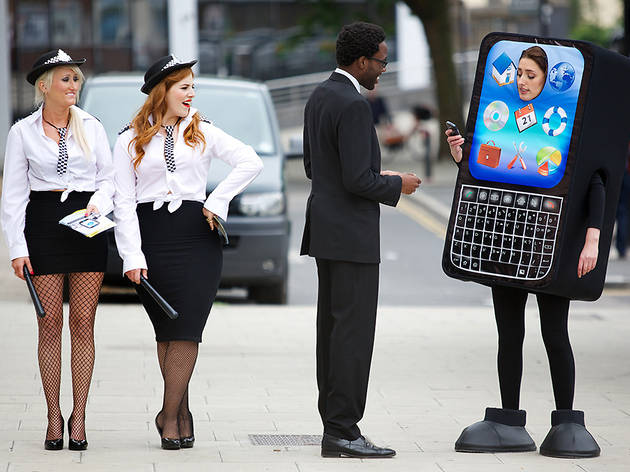 Episodes one and two
The new 'Girls'? A female 'Inbetweeners'? Both lazy labels, both lazily applied to this new female-led comedy written by and starring Jessica Knappett. The similarities are insultingly superficial – young, independent women living it large, albeit in Leeds. At least on the basis of this opening double bill, 'Drifters' isn't yet in the same league.

'Yet', because there is real promise, especially in a second episode (at 9.30pm) featuring a bad date of oysters, profanity and, later, an attack of scabies. But the opener, as two friends return from travelling 'the whole way round some of India' to a muted welcome, is sluggish and the lead characters Laura (brassy, slutty), Bunny (dreamy, gullible) and Meg (the relatively sensible one) are sketchily drawn. Too many of the jokes are reliant on easy 'girls behaving badly' tropes rather than anything harder to execute, but there's no faulting the enthusiasm or energy with which it's carried out.
Sponsored listing
So Restaurant
Just around the corner from Brewer Street's stretch of cheap and cheerful Japanese restaurants, So aims for something a little more upmarket. The brightly lit dining room has a polished, contemporary feel, attracting a more mature clientele. The menu features luxe ingredients too – such as foie gras and wagyu beef. But it's not all decadence here; there are also plenty of standard options like chicken yakitori, crisp veg or fish tempura and salmon teriyaki. From the long, curved sushi counter at the front of the restaurant come well-prepared nigiri, maki temaki, chirashi or sashimi – all made with high-quality fish. Check the specials board for less common options. Meat dishes are also worth trying. A generous portion of ibérico pork was charred at the edges and imbued with the sweet, salty savouriness of the miso marinade; it had all the melt-in-the-mouth tenderness that the menu promised. Wagyu beef sashimi, served with pungent raw garlic and soy sauce, was another enjoyable dish. The drinks list includes Asian-inspired cocktails as well as saké, shochu and an ample choice of wine.  
Venue says: "So Restaurant in Soho is contemporary Japanese dining infused with unique European flavours."
You might also like