Endeavour
Sun Apr 14, 8-10pm, ITV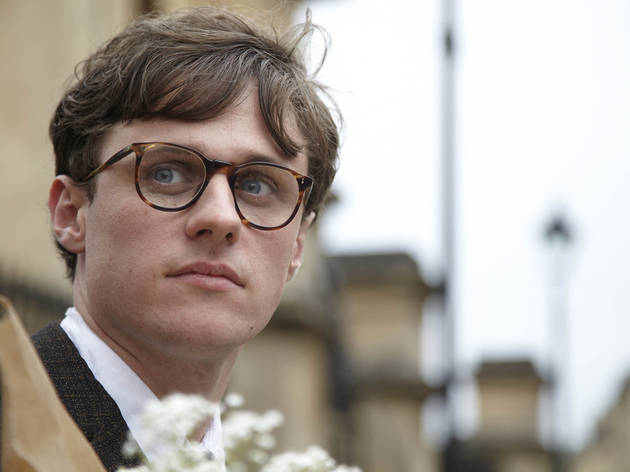 Series one, episode one
Following seamlessly on from 'Foyle's War' comes another period policier with a certain amount of baggage. The 2012 pilot wasn't to everyone's taste, but 'Endeavour's' flick through Inspector Morse's back pages retained enough of the original's magic (not least Barrington Pheloung's impeccable soundtrack) to earn itself a four-episode series.

Shaun Evans's central performance as young Morse remains a peculiar thing, adrift between tribute act and its own uncertain identity, but Roger Allam anchors proceedings as the improbably named DI Fred Thursday and Anton Lesser is in his element as the conservative superintendent who hates to have a bridge night interrupted.

Tonight's case connects a young medical student, a troubled GP, a dodgy postman and the incipient CND campaign. Even by 'Morse' standards, the solution is on the opaque side of tricksy, but seasoned Morse watchers will enjoy the careful integration of familiar elements. Your clue this week: 'matey'.
Sponsored listing
Cigalon
There's something anomalous about this attractive, lavender-hued Provençal specialist tucked in among lawyers' offices. Under the skylight and among the potted olive trees, the discreet curved banquettes offer the impression of sitting in a Mediterranean courtyard – a welcome respite for legal eagles. Incongruity sometimes extends to the food as well. There's no doubting the culinary skills or authenticity of ingredients, but occasionally what should have been delightful is instead intriguing but frustratingly just wide of the mark. Perhaps that's the problem with novelty-seeking contemporary French cooking, and certainly all the olives and basil you could wish for are here. After a terrific tapenade, black olives appeared in bread, in a so-called confit of salmon (floating damply in a soupy lettuce velouté), and again with lambs' tongues, tiny potatoes and watercress. Beautifully cooked guineafowl was served with a drab-looking peach salsa and panisse (hefty chickpea chips), while the thrill of finding lamb's tongues was mitigated by the delicate flavour being swamped by dressing. Sea bass with perfectly crisp skin matched with tomatoes in different stages of cooked – from raw to confit – was more like it. Sadly, puddings rather misfired again. Tea and blood peach pot was a beige cream with pink purée on top; blackberry île flottante was a spongey meringue speckled with the out-of-season fruit on an admittedly lovely custard.  
Venue says: "Seasonal menu – first Monday of the month: five courses £25. Wine dinners on the last Tuesday of the month: four courses with wine £39.50."