FA Cup Football
Sat Apr 13, 4.30-7.45pm, ESPN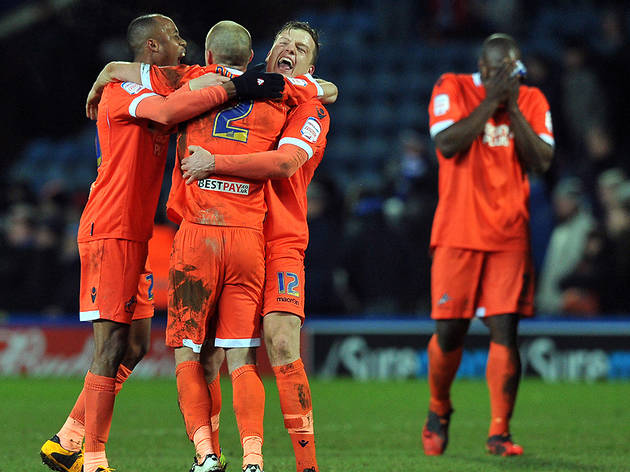 But it's a long trip south for Wigan, who'll be relishing a break from their Premier League travails, even if their manager would presumably swap cup glory for seventeenth place in a heartbeat. Semi-finals like this are, depending on your point of view, either gloriously romantic footballing one-offs or a sign of how the FA Cup's centrality has waned. But try making the latter case to a fan of either club today and see how far it gets you.
Sponsored listing
Champagne Bar at Middle Temple
This pop-up champagne bar in the heart of the city will be setting up in some serious history. Middle Temple Hall, in the courtyard of which you'll find the temporary bar, was built in the sixteenth century and supposedly provided the location for the first performance of Shakespeare's 'Twelfth Night'.  Joseph Perrier cuvée royale brut and cuvée royale brut rosé will be flowing, alongside a selection of sharing platters, including a cheese board with a variety of British cheeses. The Champagne Bar at Middle Temple will be open Wednesday to Friday, 5-9pm, from May to July. Opening is weather dependent, so check with the venue before you head down.
You might also like