Fashion Star
Sun Aug 18, 6-7pm, TLC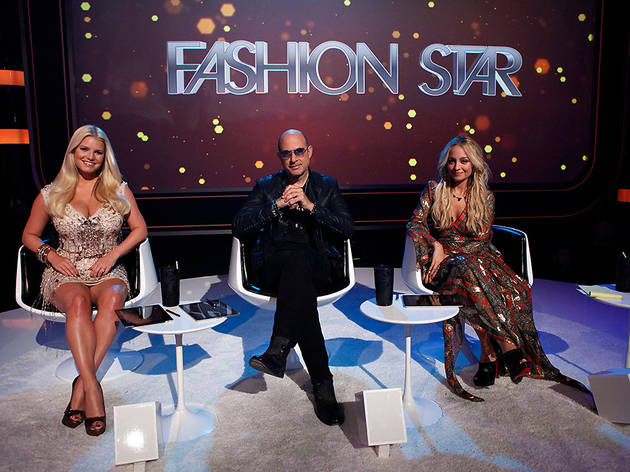 Series one, episode one
This could have been really interesting: up-and-coming and amateur fashion designers creating outfits for buyers from three top brands – Saks, H&M, and Macy's – to bid on, and the one getting no sales up for elimination at the end of the evening. But we're firmly in populist airhead territory here; in case you thought otherwise, here are mentors Nicole Richie, Jessica Simpson and token designer John Varvatos to ram the point home. From the roaring motorbikes and lingerie-clad twiglets in the cheesy opening to the shouty voiceovers and tear-jerker backstories – not to mention presenter Elle McPherson's wooden delivery – the style lurches awkwardly from unimaginative to over the top.

Still, Varvatos is intelligent enough to be interesting, the buyers are thoughtful, the studio reports give interesting fashion insights and tips, and the broad range of designers offers something for all fans: some will clearly shine, others have the 'let's get behind them' rootability and still others the necessary chutzpah to hold their own against negative comments and lack of bids. Anyone interested in fashion is likely to find more than enough here to keep them watching.
Sponsored listing
Ippudo Canary Wharf
This Canary Wharf ramen joint is the second London branch of the popular Japanese chain specialising in the noodle soup dish. It's a follow-up to the Ippudo on Central Saint Giles Piazza, and now one of more than 130 worldwide.  It's not just about the ramen, though. Starters range from edamame, homemade celery pickles and chicken wings glazed with the house black pepper sauce to tofu with spring onions, anchovies and salted kelp. Hirata buns and gyoza also feature. The ramens on offer include spiny tonkotsu broths with simmered pork belly or a soft boiled egg marinated in chashu sauce, a vegetable version with a seaweed and mushroom dashi broth, and akamaru – a tonkotsu beefed up with miso paste and garlic oil. 
Venue says: "Happy hour 3pm to 8.30pm every day!"
You might also like