First Cut: Why Am I Still Single?
Wed Jun 26, 10.35-11.35pm, C4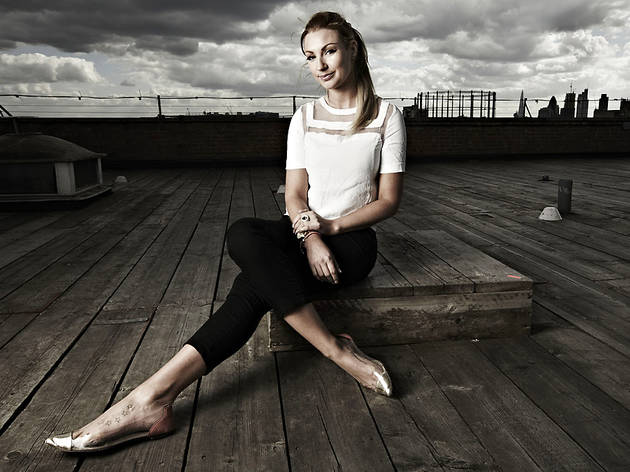 To her credit, Riddell does a very solid job, approaching the task with empathy and imagination; we'll be hearing more from her. But ultimately this is the story of two fairly normal people whose slow journeys towards self-examination don't quite merit this much attention.
Sponsored listing
Sufi
It's‬ hard to find a bad word to say about Sufi, a restaurant we've consistently praised since it opened in 2007. And it's equally hard to avoid hyperbole when describing Sufi's‬ kashk-e bademjam. Walnuts, onion and garlic give this aubergine dip spice and texture, but it's the sour, smoky, creamy kashk‬ (whey) that makes it so moreish. Taftoon flatbread, baked in the clay oven by the front window, is the ideal accompaniment. Kuku-ye sabzi (a frittata-like dish of parsley, coriander and dill mixed with eggs and baked) was almost as good. The key to Persian lamb kebabs is the marinade – lots of turmeric, black pepper and garlic – and the‬ chelo koobideh‬ (minced lamb) was spot-on. Even better was the khoresht-e fesenjan,‬ a glorious chicken stew in a sauce made from ground walnuts and pomegranate molasses. Doogh‬ (yoghurt drink) was properly minty and slightly carbonated. Our only minor complaints are that the‬ tahdig‬ (rice from the bottom of the pan) was more chewy than crisp, and the staff seemed keen for us to leave as closing time approached. Sufi is just about smart enough for a date, though rugs and instruments hanging from‬ the walls are as exciting as the decor gets. But for exquisite Persian food at low prices (two can eat well for £25), it's a fantastic option.‬ ‬  
Venue says: "Our summer Menu is out, More Dips, Fish and Lamb Kebabs together with Delicious Home cooking Persian Dishes ! ''THE PERSIAN GRILL KITCHEN''"
You might also like