Game of Thrones
Mon Apr 1, 10-11.15pm, Sky Atlantic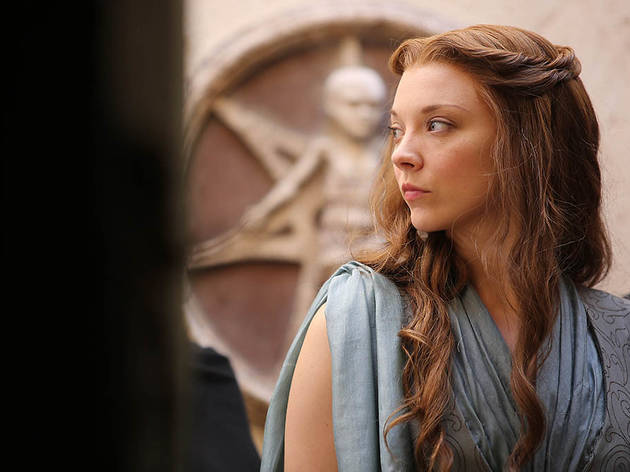 Series three, episode one
'Mad Men' gave us a flashback to Don's birth. 'The Sopranos' delivered the episode consisting entirely of FBI surveillance. But the first episode of season three of 'Game of Thrones' has no truck with such narrative trickery. It just gets on with telling the story, almost exactly from the point where we left it – and is all the better for it.

So yes, that means White Walkers. But we also catch up with most all of the main players, from a gloomy, brooding Stannis and a conflicted Jon Snow to an increasingly paranoid and peculiar Joffrey, juggling the political manoeuvrings of his potential wife and ever-conniving mother (unusually for 'Game of Thrones', they aren't the same person). Best of all, inevitably, is Peter Dinklage's Tyrion, jousting unhappily with his contemptuous, cantankerous old dad in a bid to re-establish himself in the royal court.

You couldn't call it a blockbuster, but it's a superb scene-setter, introducing a couple of new characters, bringing back an old one and exposing us to the latest creature not of our own Earth beyond the Wall. And did someone say 'dragons'? Winter is here and, unlike the real world, we're delighted about it.
Sponsored listing
The Painted Lady
Located on a street that boasts APC and a Conran Hotel as neighbours, the Painted Lady could be forgiven for going a bit upmarket. However, this gently lit, cute little salon is much more interested than what was going on in 1950s hairdressing than the contemporary Shoreditch scene. As well as contemporary cuts and colour, the stylists at TPL specialise in screen-siren up-dos (£40) like Marilyn waves or Hepburn rolls. They even dispense lessons for groups in retro styling, so you can recreate the magic of the salon in your own bedroom.
Venue says: "Book in for a complimentary mini Olaplex treatment (worth £20) with your cut and finish. Mention code 'Love My Hair' when you book."
You might also like