Game of Thrones
Mon Apr 1, 10-11.15pm, Sky Atlantic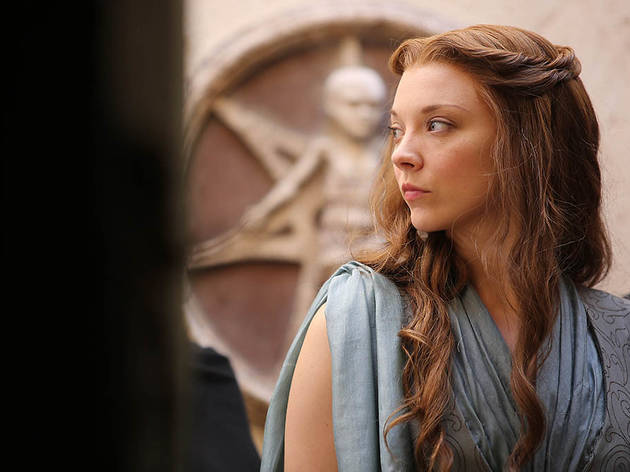 Series three, episode one
'Mad Men' gave us a flashback to Don's birth. 'The Sopranos' delivered the episode consisting entirely of FBI surveillance. But the first episode of season three of 'Game of Thrones' has no truck with such narrative trickery. It just gets on with telling the story, almost exactly from the point where we left it – and is all the better for it.

So yes, that means White Walkers. But we also catch up with most all of the main players, from a gloomy, brooding Stannis and a conflicted Jon Snow to an increasingly paranoid and peculiar Joffrey, juggling the political manoeuvrings of his potential wife and ever-conniving mother (unusually for 'Game of Thrones', they aren't the same person). Best of all, inevitably, is Peter Dinklage's Tyrion, jousting unhappily with his contemptuous, cantankerous old dad in a bid to re-establish himself in the royal court.

You couldn't call it a blockbuster, but it's a superb scene-setter, introducing a couple of new characters, bringing back an old one and exposing us to the latest creature not of our own Earth beyond the Wall. And did someone say 'dragons'? Winter is here and, unlike the real world, we're delighted about it.
Sponsored listing
Tapas Brindisa Soho
Decor at the Soho branch of Brindisa feels more than a little chain-like: understated and functional, with dark wood furnishings and deep red walls. But this is noticeable only during quiet periods, of which there are few, and is merely a backdrop to the consistently enticing and well-executed menu. A lunchtime 'platter' for two showcased what's still great about Brindisa tapas, yielding a selection of well-balanced dishes featuring superb ingredients and demonstrating a pleasing avoidance of the standard-issue stodgy or deep-fried fare of many a tapas bar. Our seven dishes included excellent ham croquetas (smooth creamy filling with tender morsels of ham, encased in a crisp exterior); zesty leaves, flecked with walnuts and nutty manchego; and a round of morcilla topped with sweet caramelised onions and roasted peppers. This added up to generous amount of food, and an extra dish of lightly fried monte enebro cheese drizzled with honey was superb, but entirely superfluous. Brindisa deserves its continuous footfall and always seems to come up with the goods, be it for an informal lunch or a smart dinner date.  
Venue says: "Monday cellar sessions – Spanish Atlantic Coast wines. Every Monday enjoy stunning wines for an amazing price at Tapas Brindisa Soho."