Geeks
Mon Nov 25, 8-9pm, E4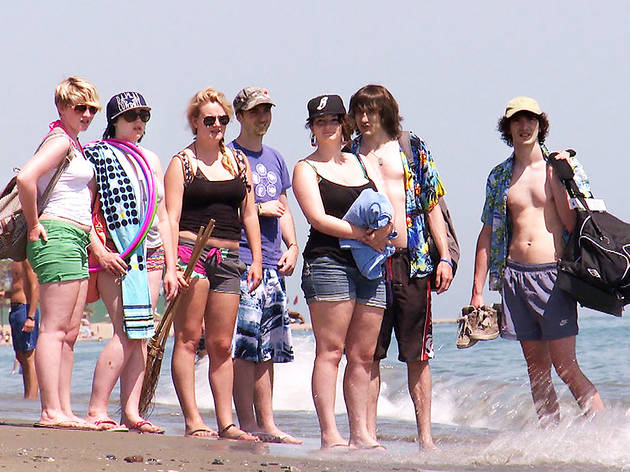 Episode one
Well, no one can claim that the title's opaque. In what sounds like a cross between 'Beauty and the Geek' and US franchise 'Breaking Amish', this proposes to take self-confessed nerds out of their comfort zone of quantum physics or 'Star Trek' or whatever clichés C4 may have thrust upon them, and plonked in one of the world's party capitals with passes to trendy clubs and access to, like, girls/boys and stuff. Lucky them, eh?

Tonight sees three male scientists and a female Quidditch team heading to Marbella. No previews were available, but hugging, learning and awkward hilarity will doubtless ensue, as well as musings about how fickle fashions can be. Weren't geeks chic last week?
Sponsored listing
Rubio
This Harlesden spot bills itself as serving up 'coffee, beats and eats', which looks about right. It comes from a guy who spent 20 years in the music business, so there should certainly be a decent soundtrack.  There's a focus on pizza on the food menu, with margaritas, Napolis, capricciosas and a Rubio (with thin-cut sirloin steak with gorgonzola, mozzarella, rocket, basil and cherry tomatoes) put together with ingredients sourced from Italy. Tiramisu and Nutella pizzetta feature on the dessert list. Earlier in the day there are continental breakfast and brunch options and Italian-influenced sandwiches at lunch. 
You might also like