Happy Families
Thu Jun 27, 9-10pm, ITV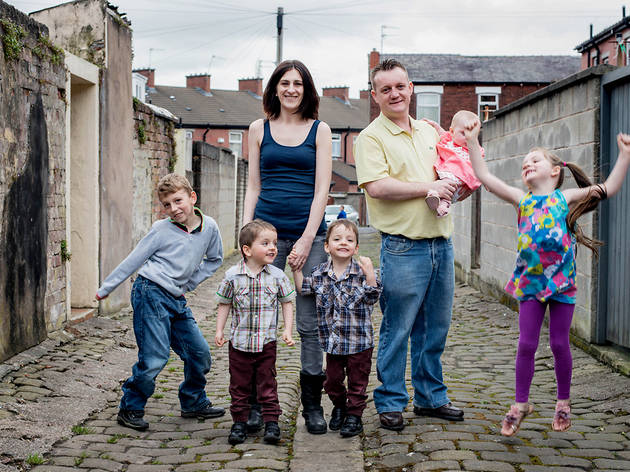 Episode three
This touching, revealing series continues to go from strength to strength. This week, it's all about the dads – while the role has changed, there are enough lingering traces of trad dad expectation to cause real anxiety when things don't go quite as planned. Take Kris, for example. He used to be a welder but is currently unemployed. And while he clearly dotes on both his own daughter and the four stepchildren he's inherited, he can't help but bridle at his new status as house-husband.

Down in Kent, emotionally repressed Keith struggles with his brood of stroppy teens while in Nottingham, T becomes a victim of his own good nature. In terms of expectations and circumstances, these three families are incredibly different. But there's a basic universality to the various break-ups and make-ups that makes this thoroughly involving viewing, whatever perspective you bring to it.
Sponsored listing
Balans Soho Society Seven Dials Cafe
Back in the day, Balans Soho Society was pretty damn cool. Starting life in 1990 as a 24-hour restaurant and café on Old Compton Street, it was a place best stumbled into after an evening of gay clubbing, for a sexy French brasserie atmos and early morning cocktails. Twenty-six years on and things have calmed down a tad. The manifesto on their website (yes, they have a manifesto) salutes the 'rogue, the rascal and the reprobate', but the vibe at this latest outpost, a Seven Dials Café, is more working lunch than wild wino. The food, though, still hits the 3am spot, even if this branch actually closes at 11pm. With a menu that features a bit of whatever you fancy (linguine, curry, pulled duck tacos and so on), it's not game changing – but then, it's not really trying to be. The highlight was the burger, which came stacked, cheesy and perfectly pink in the middle (creamy bolognaise arancini balls were also pretty ace). My tip? Avoid the chips: they were limp and lukewarm. All in all, Balans may no longer be as achingly hip, but this is still a snug, dependable spot to grab a bite.
Venue says: "Balans is giving away vouchers entitling customers to great offers, including 50% or 25% off your next meal, or a free cocktail or dessert."