Him & Her: the Wedding
Thu Nov 28, 10-10.30pm, BBC3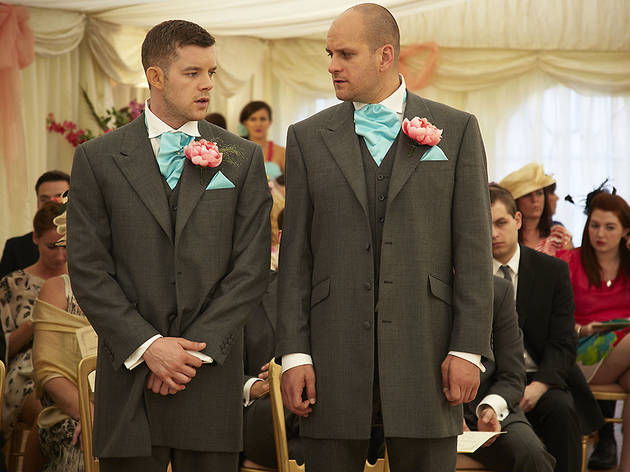 Series four, episode two
'Have a cool one,' advises Steve (Russell Tovey) breezily as the guests for Paul and Laura's wedding arrive. Just the sort of lame remark that Becky (Sarah Solemani) can't let lie, and also a warning that what follows will be anything but 'cool'.

While Becky, realising too late that chief bridesmaid equals dogsbody, is trapped in a limo with the exquisitely awful Laura (a magnificent Kerry Howard), Steve is firefighting desperately as Paul's doubts multiply. And then there's Becky's ex, Lee, charming everybody while needling the best man.

With this final series, 'H&H' is staking a claim to be the best sitcom BBC3 has ever produced – no mean feat in the wake of 'Gavin and Stacey', 'Nighty Night' and 'Pulling'. It captures all the social awkwardness and personality clashes of a wedding with none of the actual happiness – so acute and so excruciating that you can't watch, but you can't switch off either.
Sponsored listing
HintHunt
Essentially, HintHunt is like 'The Crystal Maze' meets 'LA Confidential'. You and three or four mates are locked in a '40s-style detective office. You'll notice the crime scene outline of a body drawn on the floor. A screen in the corner starts counting down from 60 minutes: you've got to figure out how to escape before the timer gets down to zero. It's pretty leisurely at first. That 60 minutes stretches out in front of you like a Peter Jackson trilogy. You rummage through drawers with the insouciance of a bored cleaning lady. But, before long, someone goes: 'Oh shit! We've already had 15 minutes!' Thus begins the concentration phase. Maths types try bullying integers into opening combination locks. Wannabe Columbos lasciviously eyeball black-and-white photos. The office is searched so thoroughly that it begins to look like it was built over a fault line. And occasionally, the room rings with the slap of high-fiving palms and yells of 'I've cracked it!' As the end nears, it's as though the universe's remote got its fast-forward button jammed down. Ideas fly thick and fast. People move around the room at a speed usually reserved for kiddies who've left it too long to wee. The ticking clock becomes so all consumingly important it's like a '24' finale, albeit without the slide into self-parodic cackiness. Then, before you know it, it's over. If you succeed, there are so many 'yeahs!' it's as though someone's auditioning Usher impersonators. If you don't? Well, firstly, it's g
Venue says: "Experience London's first ever live escape game!"
You might also like